"It Ends With Us" by Colleen Hoover has captivated readers with its powerful storyline, tackling themes of love, sacrifice, and resilience. The complex characters and intense emotional connections have left many fans seeking similar literary experiences. Exploring books that evoke feelings akin to "It Ends With Us" can open up new worlds and spark insightful conversations about important issues.
In the following text, we will discuss a selection of novels that parallel the sentiment and intensity found within "It Ends With Us." These books encompass various genres and styles, but they all share a common thread: they dive deep into the complexities of human relationships and the enduring strength of the human spirit. From gut-wrenching dramas to uplifting tales of love and loss, these stories are sure to resonate with fans of Colleen Hoover's unforgettable novel.
Whether you are a devoted bookworm or simply searching for your next memorable read, these recommendations offer a diverse range of powerful stories to immerse yourself in. While each book stands out in its own way, they all promise gripping narratives, compelling characters, and thought-provoking themes, which are sure to satisfy your literary cravings and enrich your reading journey.
Understanding 'It Ends with Us'
"It Ends with Us" is a compelling novel written by Colleen Hoover that delves into the complexities of relationships, love, and the cycle of abuse. The story unfolds through the eyes of Lily Bloom, the protagonist, who moves to Boston to start a new life away from her troubled past.
In Boston, Lily meets and falls in love with Ryle Kincaid, a charming neurosurgeon. Their relationship begins on a promising note, with Ryle portraying himself as the perfect partner. However, as the story progresses, Ryle's darker side emerges, revealing a pattern of abuse that mirrors the traumatic experiences Lily faced in her own past.
Throughout the novel, Lily grapples with the harsh reality of her relationship with Ryle and her past with Atlas, her first love. Atlas is a significant character in her life who offered her support and understanding during her tumultuous childhood. His presence serves as a constant reminder of the love and strength she once had, forcing her to confront the truth about Ryle's behavior.
The novel powerfully illustrates the emotional and psychological challenges that victims of abuse face, shining a light on the difficult choices they have to make. Additionally, Colleen Hoover addresses the generational cycle of abuse by exploring the impact of Lily's upbringing on her present situation.
Through her characters, the author explores the nuances of love in the face of adversity, and the importance of self-awareness and growth. The story emphasizes that healing and breaking destructive patterns is a journey filled with courage, sacrifice, and introspection.
By providing a raw and honest portrayal of abuse in relationships, "It Ends with Us" offers a window into the lives of those who face these issues, fostering empathy and understanding among readers. Overall, the novel serves as a testimonial to the resilience and strength of individuals who choose to rise above their circumstances and pave a path toward a better future.
Themes Resonating with 'It Ends with Us'
"It Ends with Us" is a novel that deals with several complex themes that captivate the readers. The story dives into the intricacies of relationships as it explores the journey of the characters Lilly and Ryle. Their evolving romance is central to the story, highlighting the beauty of falling in love and the power of emotional connections.
Moreover, the novel delves into the importance of friendship and trust in building strong relationships. As the characters navigate through their individual lives, their friendships with others act as a support system that helps them make rational choices. Trust becomes a critical element in defining their connections with one another, painting a realistic picture of human connections.
Underneath the surface of the novel, a darker theme emerges: abuse. The narrative addresses the issue of domestic abuse in an honest and raw manner. By showcasing both the emotional and physical aspects of abuse within relationships, the book creates a broader understanding of the gravity and consequences of such toxic behavior.
The theme of resilience plays a significant role in the characters' development and decision-making. Through various trials and obstacles, the characters display an impressive level of emotional strength and courage. Their resilience helps them confront their past and shape their future circumstances.
Secrets and hidden emotions form another integral aspect of the story. As the characters unravel their hidden past and confront their unresolved feelings, they learn the value of openness and honesty. By doing so, they foster growth within their relationships and themselves.
Books by Colleen Hoover
Colleen Hoover, a New York Times bestselling author, has written several remarkable novels captivating readers across the globe. Although she is often associated with her incredible book "It Ends With Us," she has penned many other unforgettable works worth mentioning.
Ugly Love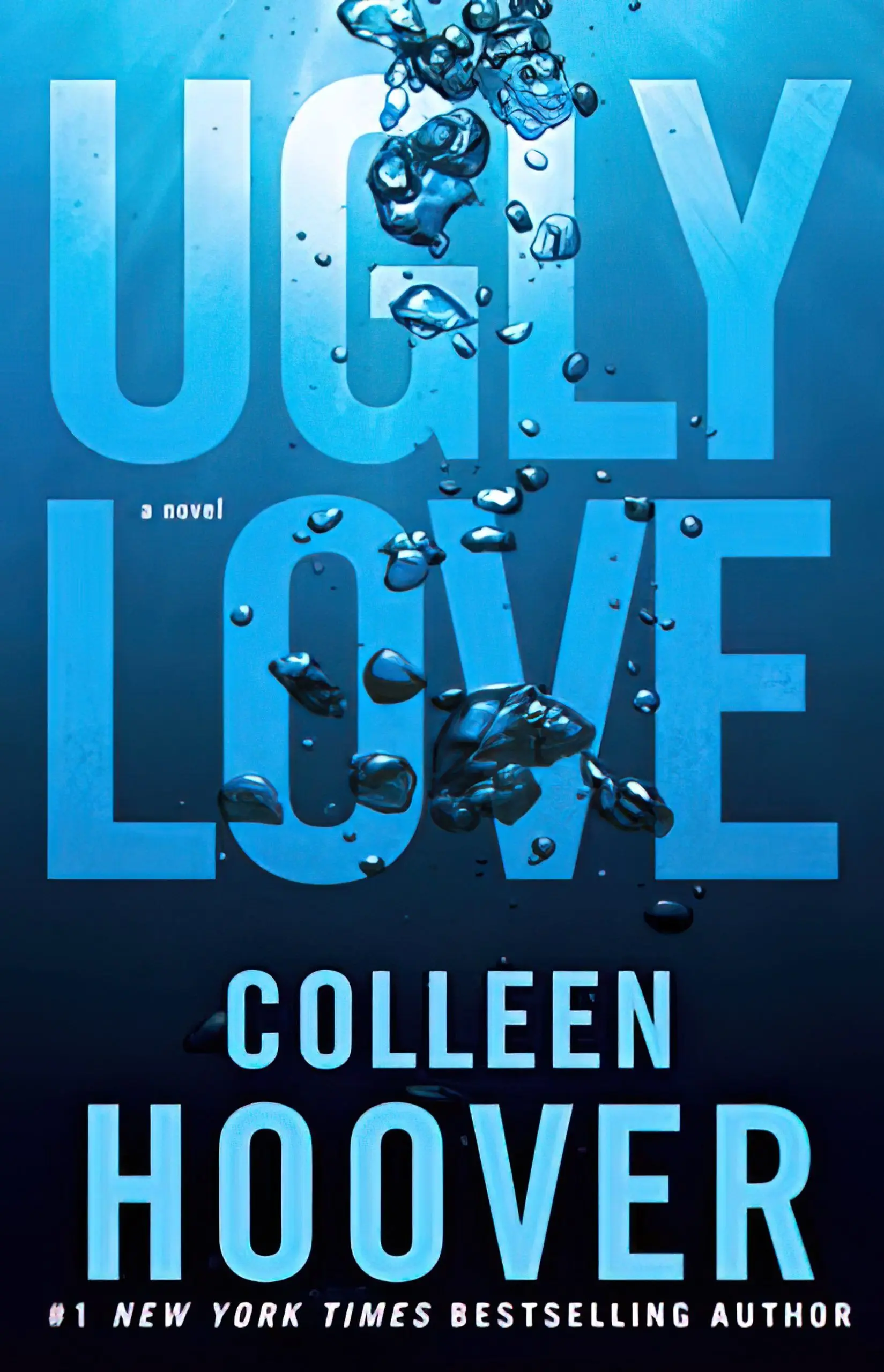 One of Colleen Hoover's popular novels is "Ugly Love," which captures the complicated emotions of love and loss. With a gripping storyline and relatable characters, this book takes you on a journey of love, heartbreak, and healing.
All Your Perfects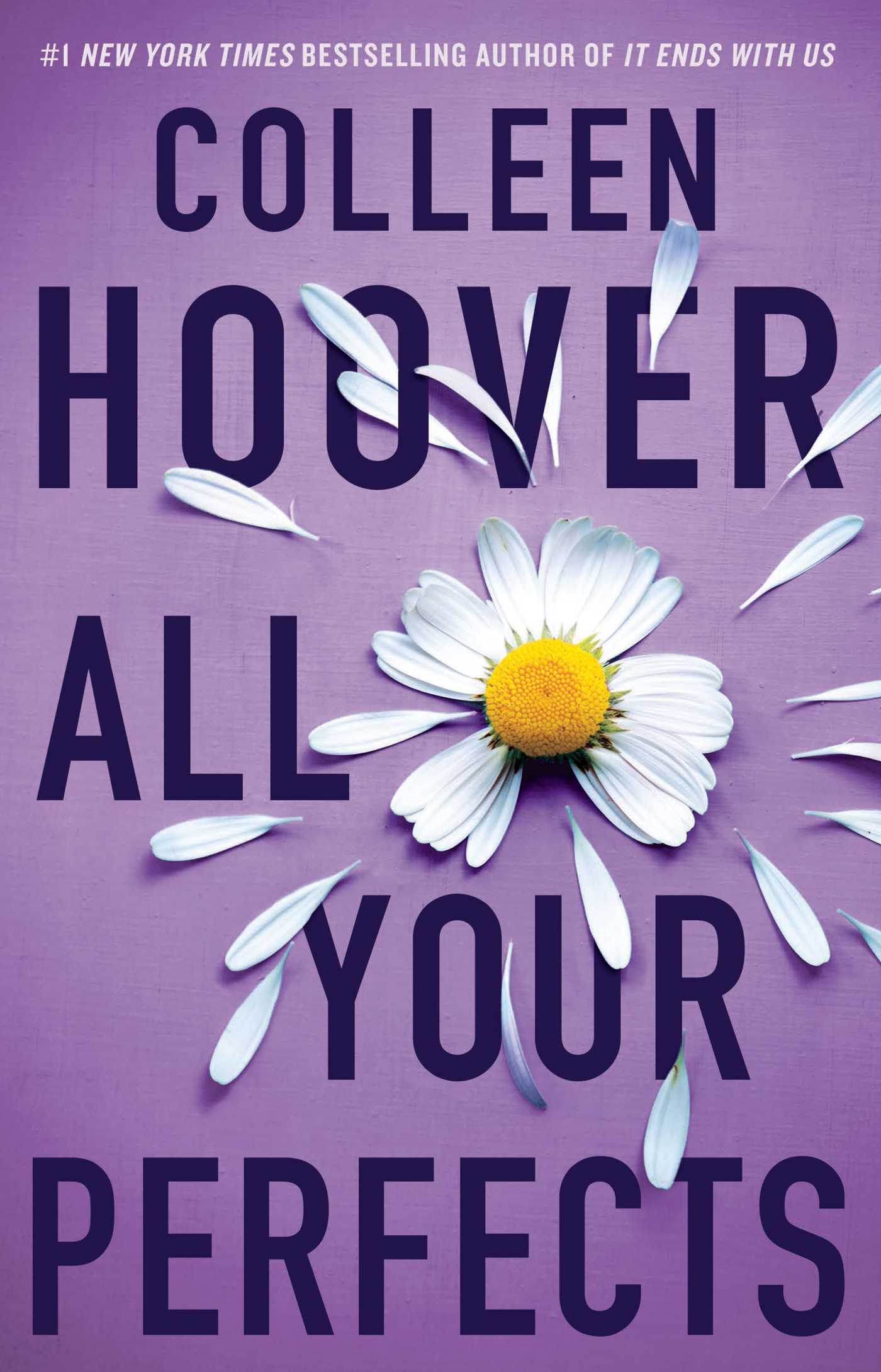 Another noteworthy book by Hoover is "All Your Perfects." This novel showcases the author's ability to skilfully capture the essence of both flawed and unconditional love. Told through alternating timelines, it highlights the struggles of a couple facing various challenges and how they navigate through them together.
It Starts With Us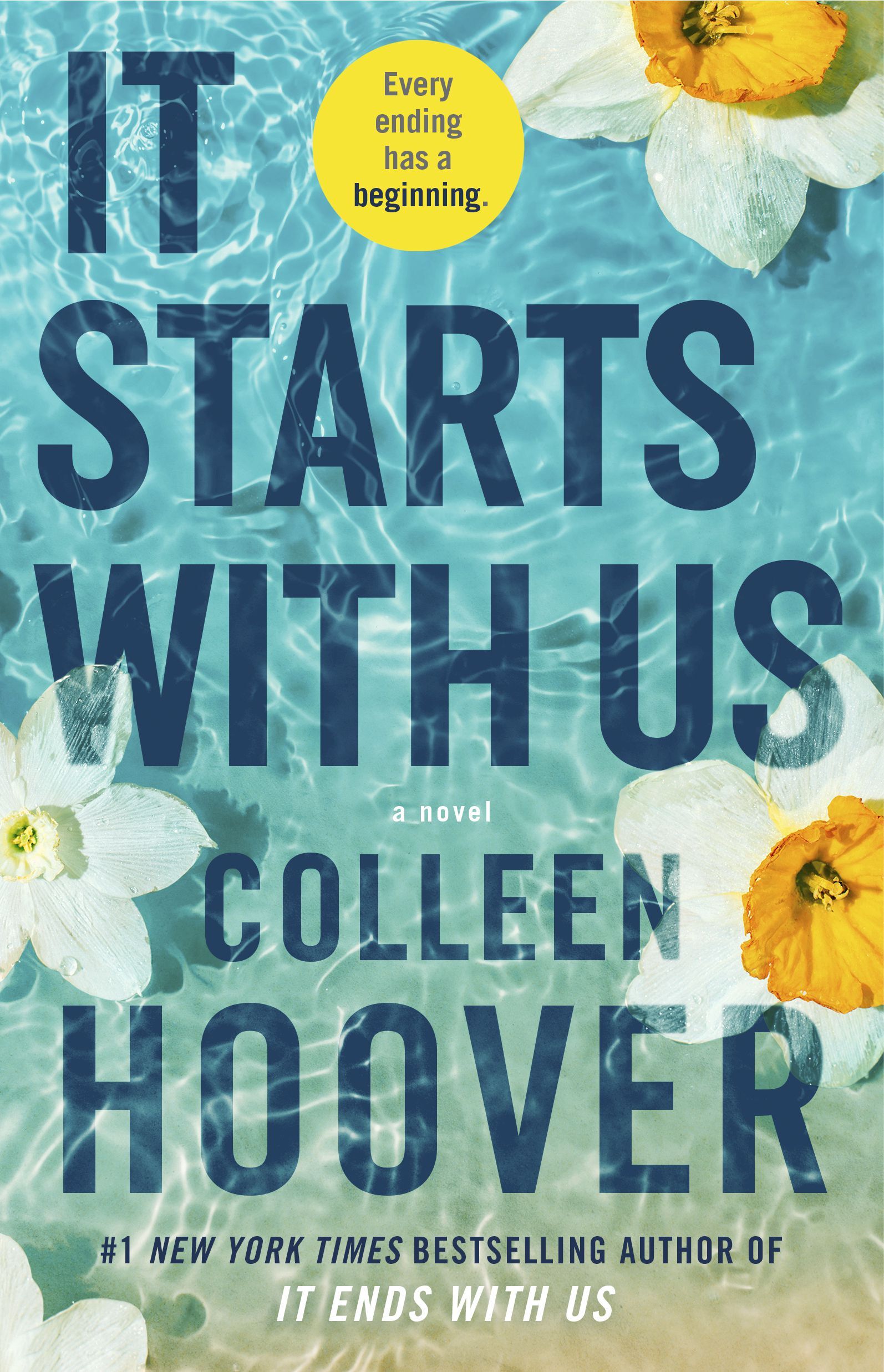 Additionally, "It Starts With Us" is yet another piece that deserves attention. The story focuses on the strong bond between family and friends, exploring themes of forgiveness and self-discovery. Fans of "It Ends With Us" will surely appreciate this novel as it dives into deeper connections between the characters.
These are just a few examples of the compelling books written by Colleen Hoover. Each novel exhibits her talent for crafting emotionally intense stories with a unique voice. One thing is certain – readers can always expect a confident, knowledgeable, and clear narrative in every Hoover novel.
Books by Other Authors
If you enjoyed reading "It Ends with Us," there are several other books that share similar themes of love, relationships, and personal growth. Written by talented authors, these novels depict emotional journeys that tug at the heartstrings of readers.
Love and Other Words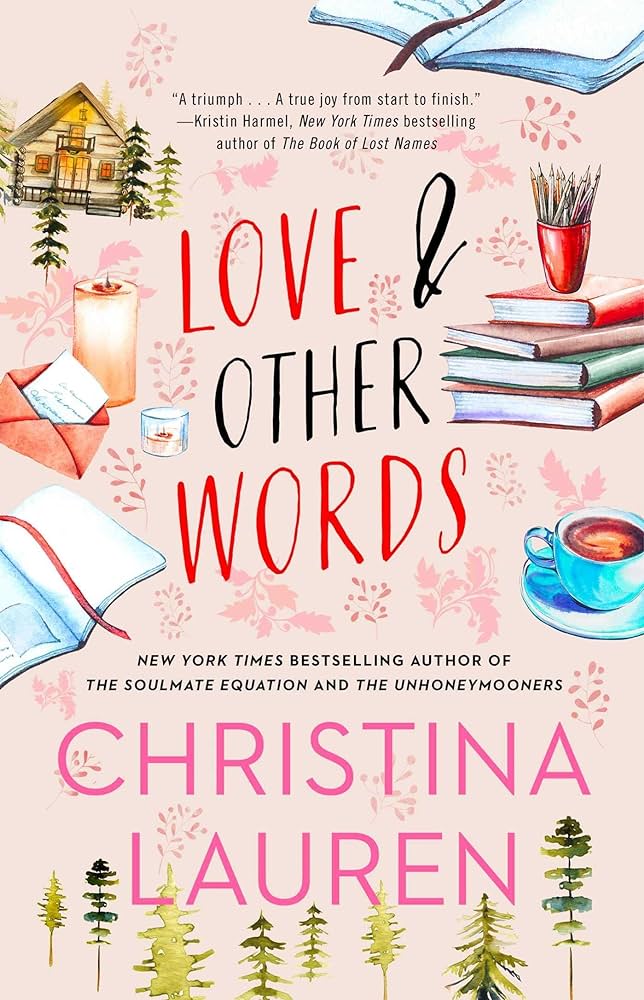 "Love and Other Words" by Christina Lauren is a poignant story about love and the power of words. The novel explores the relationship between childhood friends, with their love evolving into adulthood. Through alternating timelines, the story unravels the complexities of their emotions and the impact of their choices.
One True Loves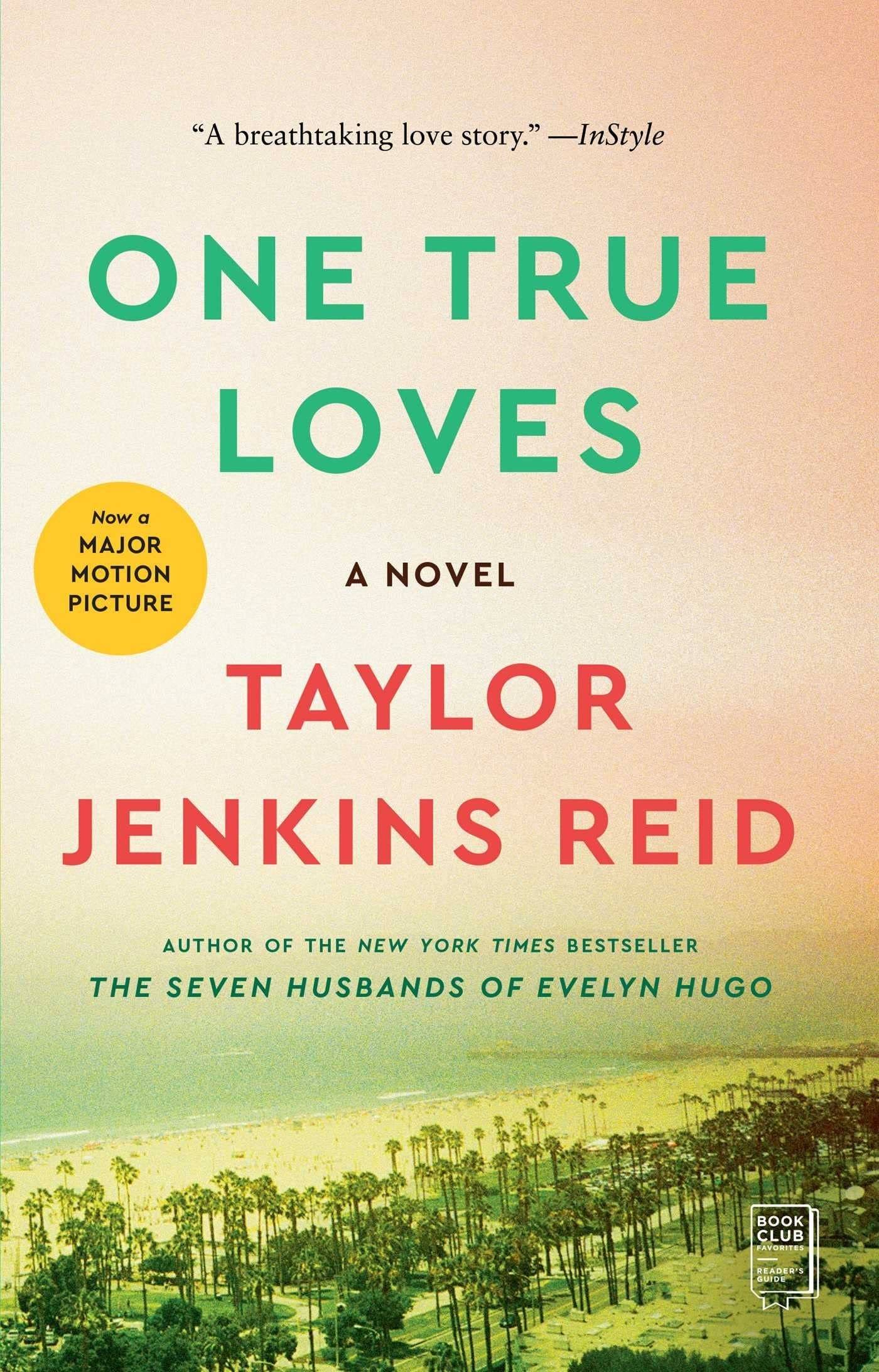 In "One True Loves" by Taylor Jenkins Reid, readers dive into a woman's world torn between two loves. The protagonist, Emma, must choose between her husband, who was believed to be dead, and her new fiancé. The author delves into the unique emotional challenges of this triangle that readers will empathize with.
The People We Keep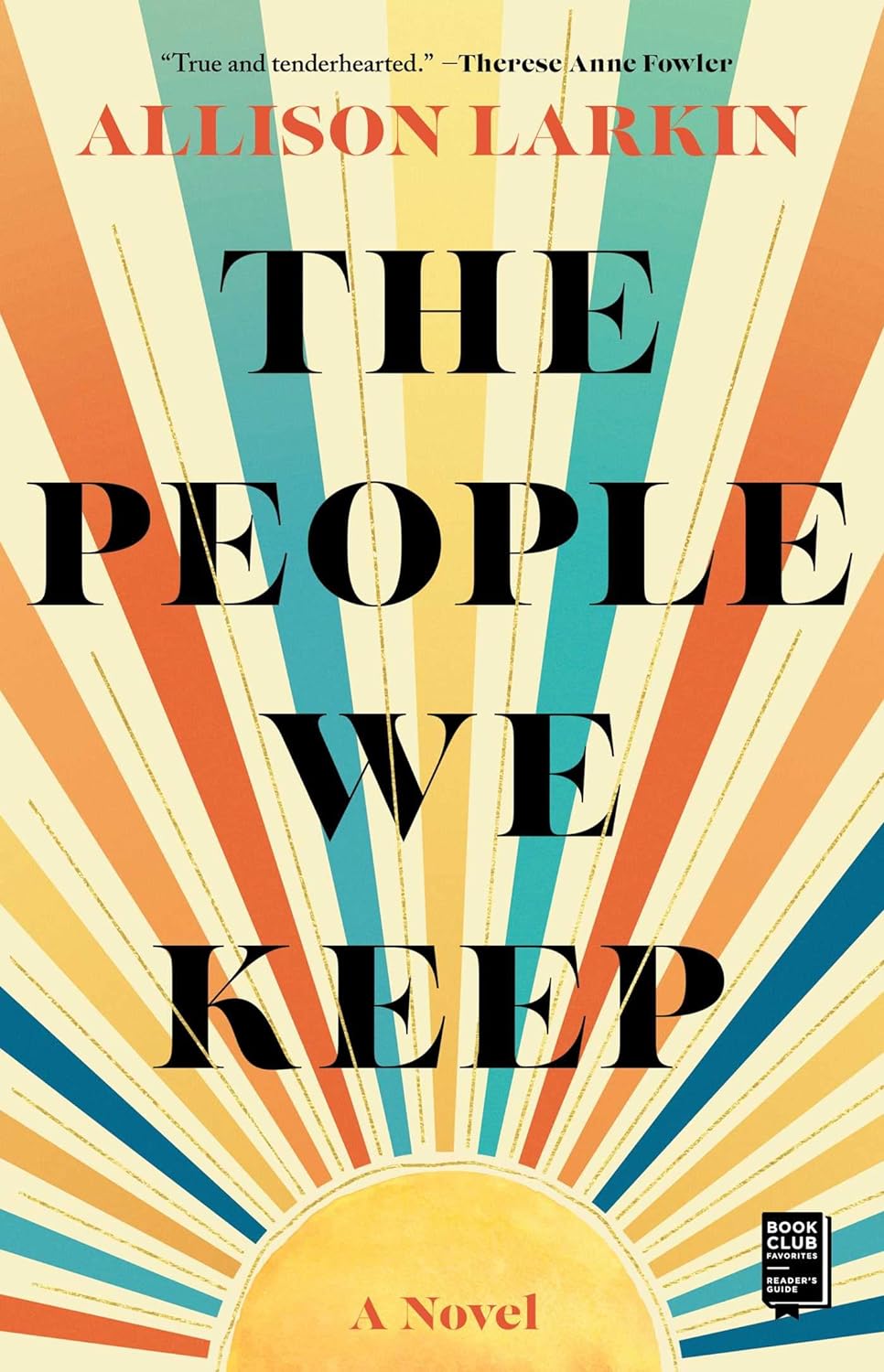 "The People We Keep" is a heart-wrenching story of self-discovery and the power of human connection. Following a young musician's journey, readers are taken on an emotional rollercoaster that critiques societal norms and emphasizes the importance of human bonds.
Me Before You
"Me Before You" by Jojo Moyes is a moving and thought-provoking novel that examines love and sacrifice. As the protagonist, Lou, cares for and falls in love with a paralyzed man, readers are faced with questions about what truly makes life worth living.
The Love Hypothesis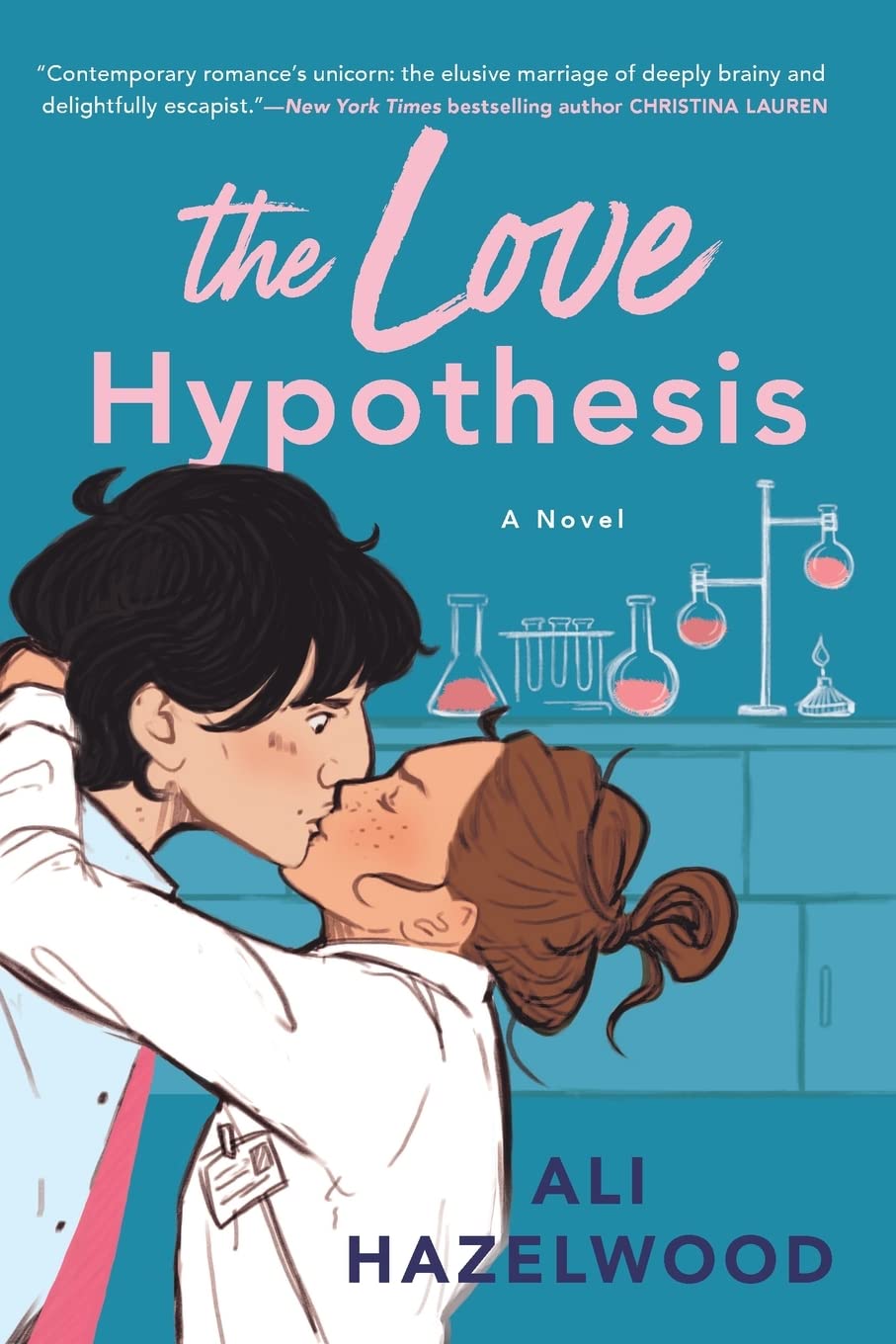 In "The Love Hypothesis" by Ali Hazelwood, readers are introduced to a fake-dating plot intertwined with a captivating romantic story. Set in the world of academia, the novel explores the balance of love and ambition, making it a compelling read for fans of "It Ends with Us."
Reminders of Him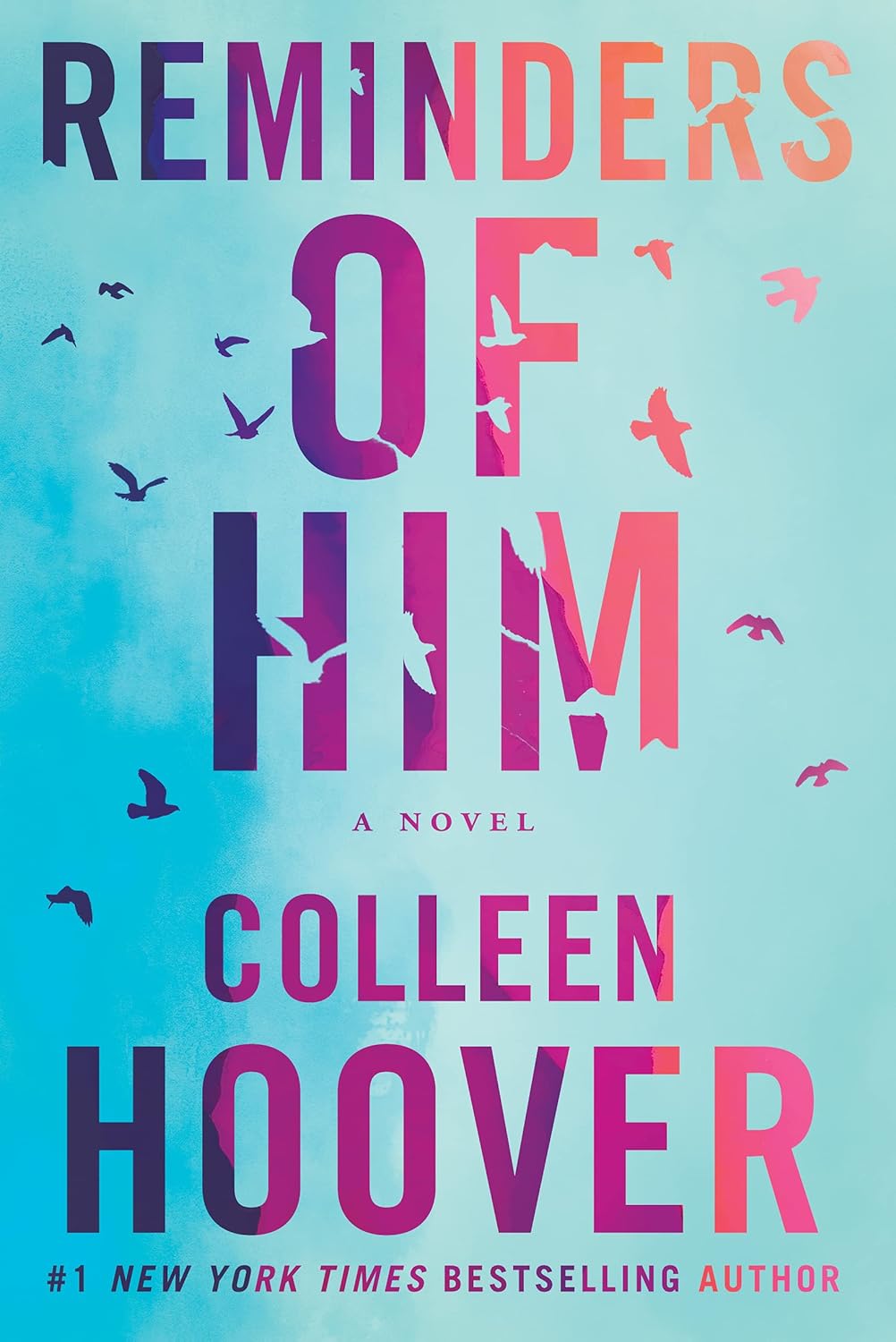 "Reminders of Him" showcases K.A. Tucker's adeptness at exploring the emotions involved in starting over after loss. The novel is a raw and heartfelt depiction of how love and friendship can help rebuild a broken past.
The Seven Husbands of Evelyn Hugo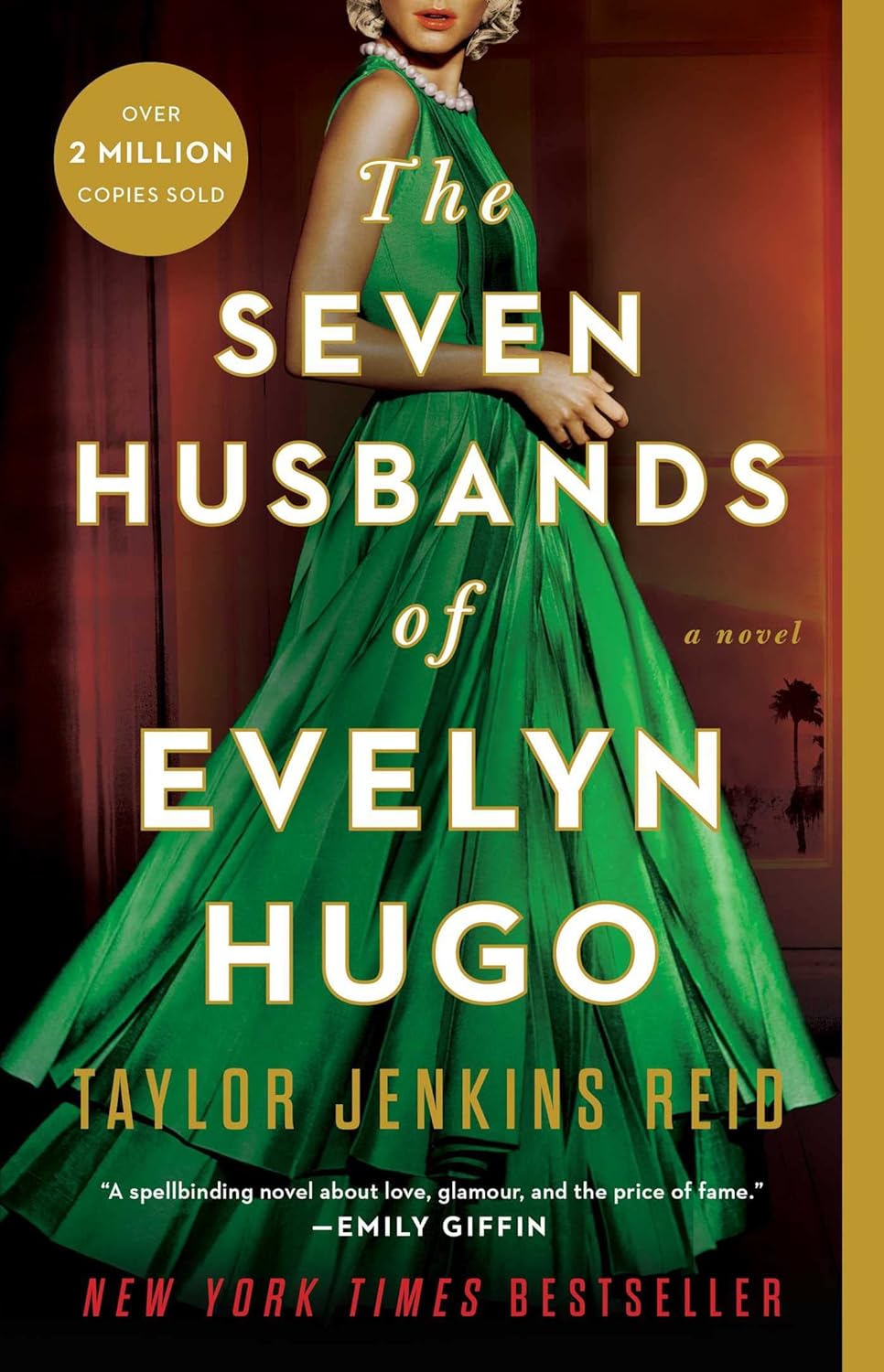 Lastly, "The Seven Husbands of Evelyn Hugo" by Taylor Jenkins Reid carries the elements of love, betrayal, and scandal. Set in the glamorous world of Hollywood, the titular character recounts her tumultuous life through a series of marriages, revealing the true nature of fame and the sacrifices individuals make for success.
Recommendations from Bestseller Lists and Readers' Reviews
Some of the best books like "It Ends With Us" can be found on renowned bestseller lists and through popular readers' reviews. Here are a few recommendations that have emerged from various sources.
Amazon's Bestseller list showcases a wide selection of popular fiction. One recommendation, similar to "It Ends With Us" is "The Silent Patient" by Alex Michaelides. This psychological thriller delves into themes of love, betrayal, and relationships. Another recommendation is "The Nightingale" by Kristin Hannah. This book touches on the complexities of human emotions during wartime and the resilience of its characters.
Goodreads is a platform where readers can share their reviews and rate novels, leading to some excellent recommendations. A popular choice among readers similar to "It Ends With Us" is "All the Light We Cannot See" by Anthony Doerr. This book explores human connections through the stories of a blind French girl and a German boy during World War II. Another recommended novel is "An American Marriage" by Tayari Jones which deals with love, race, loyalty, and societal expectations.
Audible, a leading audiobook platform, offers a vast collection of bestselling and highly-rated fiction. Several recommended books like "It Ends With Us" include "Where the Crawdads Sing" by Delia Owens, a coming-of-age mystery story about love and nature set in the North Carolina marshes. Another audiobook recommendation is "Eleanor Oliphant Is Completely Fine" by Gail Honeyman, which tells the story of a quirky, likable protagonist navigating the complexities of her everyday life.
By exploring these bestseller lists and readers' reviews, one can easily discover a plethora of novels that share similarities with "It Ends With Us" and satisfy literary cravings.
Language and Storytelling Styles
Books like "It Ends with Us" often fall under the category of romance novels, with a specific focus on second-chance romance stories. These novels are written in a way that creates an emotional connection between the reader and the characters, using a combination of detailed prose and relatable dialogue that feels authentic and true to life.
The storytelling style in these novels is characterized by a strong narrative voice, which is essential for conveying the feelings and emotions experienced by the characters. Many authors of this genre, like Colleen Hoover, the author of "It Ends with Us," have mastered this technique, allowing readers to fully immerse themselves in the story and empathize with the struggles faced by the characters.
In addition to the depth and complexity of emotions, second-chance romance novels often feature intricate plotlines and subplots that keep readers engaged from cover to cover. By utilizing elements such as flashbacks, alternating perspectives, or even integrating aspects of a YA novel, authors can create a unique and captivating story for their readers.
With their focus on character development, these novels also provide insight into the growth and personal struggles of the protagonists. This often includes themes like the significance of self-worth, the pursuit of happiness, and the impact of past decisions on present lives. Though romance is often the central theme, these novels also explore relationships in various forms – including friendships, family, and self-love.
To conclude, the language and storytelling styles employed in books like "It Ends with Us" contribute to their allure and success. By crafting relatable, emotional narratives in combination with captivating plots, authors of second-chance romance novels have created a genre that effectively resonates with its readers.
Final Thoughts
The book "It Ends With Us" leaves readers with numerous questions, making them ponder the intricacies of relationships and the choices people make. The confident and knowledgeable narration delves into the multi-layered aspects of human emotions and interactions.
Sometimes, these questions lead readers to reevaluate their own lives, and the author has a clear and neutral tone that encourages introspection. By addressing diverse themes without bias, the book resonates with readers from various backgrounds and experiences.
In conclusion, "It Ends With Us" is more than just a compelling read. It's a thought-provoking book that encourages reflection, conversation, and understanding.