Bullying is an issue that affects individuals of all ages and backgrounds. It can have serious consequences on mental and physical well-being, as well as the overall social atmosphere in schools and workplaces. It is crucial to promote awareness and educate people on effective coping mechanisms and strategies against this concerning behavior.
There is a wealth of literature available that addresses the subject of bullying from various angles, ranging from personal experiences and psychological analyses to fictional narratives demonstrating the impact of bullying on individual lives. By exploring this array of powerful books, readers will gain valuable insights into the nature of bullying and learn ways to recognize, confront, and prevent it in their daily lives.
The following list offers some of the best books about bullying that cater to diverse interests and age groups. These works not only cover the emotional and psychological aspects of bullying, but also provide strategies and advice to overcome this complex social issue. Whether you are a parent, educator, or someone who has experienced bullying, these books will provide you with the knowledge and understanding you need to make a difference.
Understanding Bullying
Bullying is a pervasive and harmful issue affecting millions of children worldwide. It is essential to understand the nature of bullying, its various forms, and how it affects both the victim and the bully.
Bullying can be defined as repetitive, intentional aggressive behavior that targets and victimizes another person. It may occur in different forms: physical, verbal, social, or online. Physical bullying involves hitting, kicking, or other acts of physical aggression. Verbal bullying includes name-calling, teasing, and insulting. Social bullying, on the other hand, is more subtle and involves isolating the victim, spreading rumors, or intentionally excluding someone from a group. Lastly, online or cyberbullying is harassment through electronic devices and social media platforms.
Children who experience bullying often face long-lasting emotional and psychological trauma. They may develop feelings of low self-esteem, anxiety, and depression. In severe cases, it can lead to suicidal thoughts and self-harm. Conversely, bullies themselves may have underlying issues such as struggles with power and control, insecurity, or even have a history of being bullied.
Empathy is a crucial component in addressing bullying. Encouraging empathy in children helps them understand the pain and suffering experienced by those who are bullied, allowing them to develop a sense of responsibility towards others. This can be achieved through education and open discussions, as well as encouraging children to express their feelings and show compassion to their peers.
Addressing bullying requires not just understanding its effects on the victim and the bully but also taking proactive steps to help identify and prevent it. Educators, parents, and peers should work together and strive to create an environment that fosters empathy, promotes healthy communication, and condemns bullying behavior.
Types of Bullying
School Bullying
School bullying is a pervasive issue that affects the lives of many children and adolescents. It can manifest in various forms, including physical aggression, verbal abuse, and social exclusion. One common method used by bullies is forming cliques to exclude and isolate targeted individuals. This type of bullying often occurs in school settings, where bullies have more significant opportunities to exert power and control over their victims.
In face-to-face bullying, bystanders play a crucial role in shaping the bullying dynamic. Some may support the bully's actions, while others may actively intervene to stop the bullying. Encouraging students to stand up against bullying is an important strategy to minimize its impact in the school environment.
Cyberbullying
Cyberbullying is another form of bullying that has risen in prominence with the advent of digital technology and social media. Unlike traditional school bullying, which usually occurs face-to-face, cyberbullying can happen remotely and anonymously, making it more challenging to control and address. It often involves sending hurtful or threatening messages online, sharing embarrassing images, or spreading malicious rumors.
The impact of cyberbullying on the victim can be severe, with many suffering from emotional distress, lower self-esteem, and withdrawal from social interactions. Educating students, parents, and school staff about the risks and proper online conduct can mitigate the consequences of this form of bullying.
Promoting empathy and developing digital citizenship skills are essential tools to prevent cyberbullying and safeguard the well-being of young people navigating the online world.
Children's Books About Bullying
Bullying is a serious issue that affects children of all ages. It is important for them to have access to resources that can help them understand and cope with such situations. One such resource comes in the form of thought-provoking children's books on the topic of bullying.
Picture Books
Enemy Pie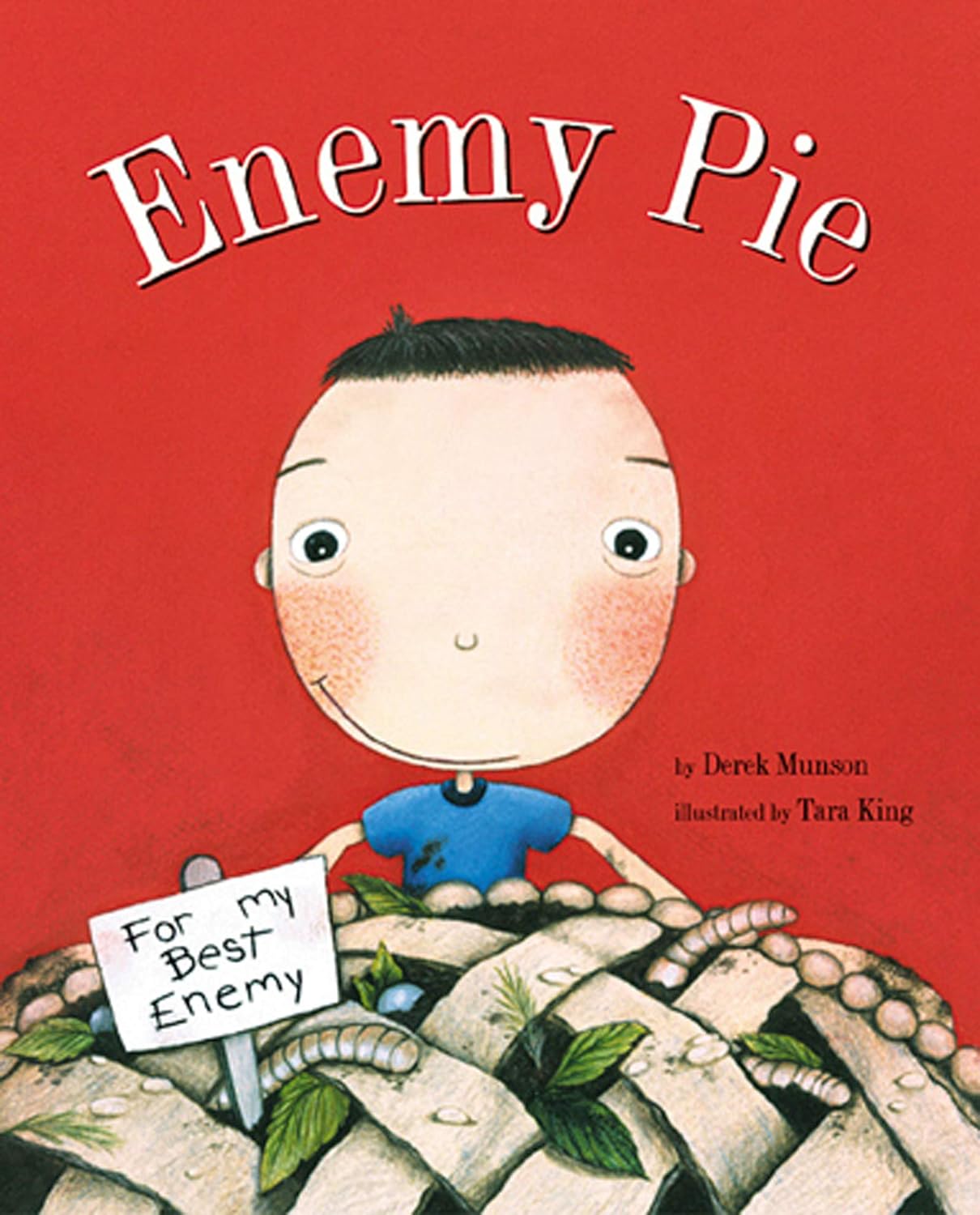 "Enemy Pie" by Derek Munson is a heartfelt story that emphasizes the importance of friendship. In this book, a young boy discovers that the best way to combat a bully is by becoming friends and breaking down barriers.
The Name Jar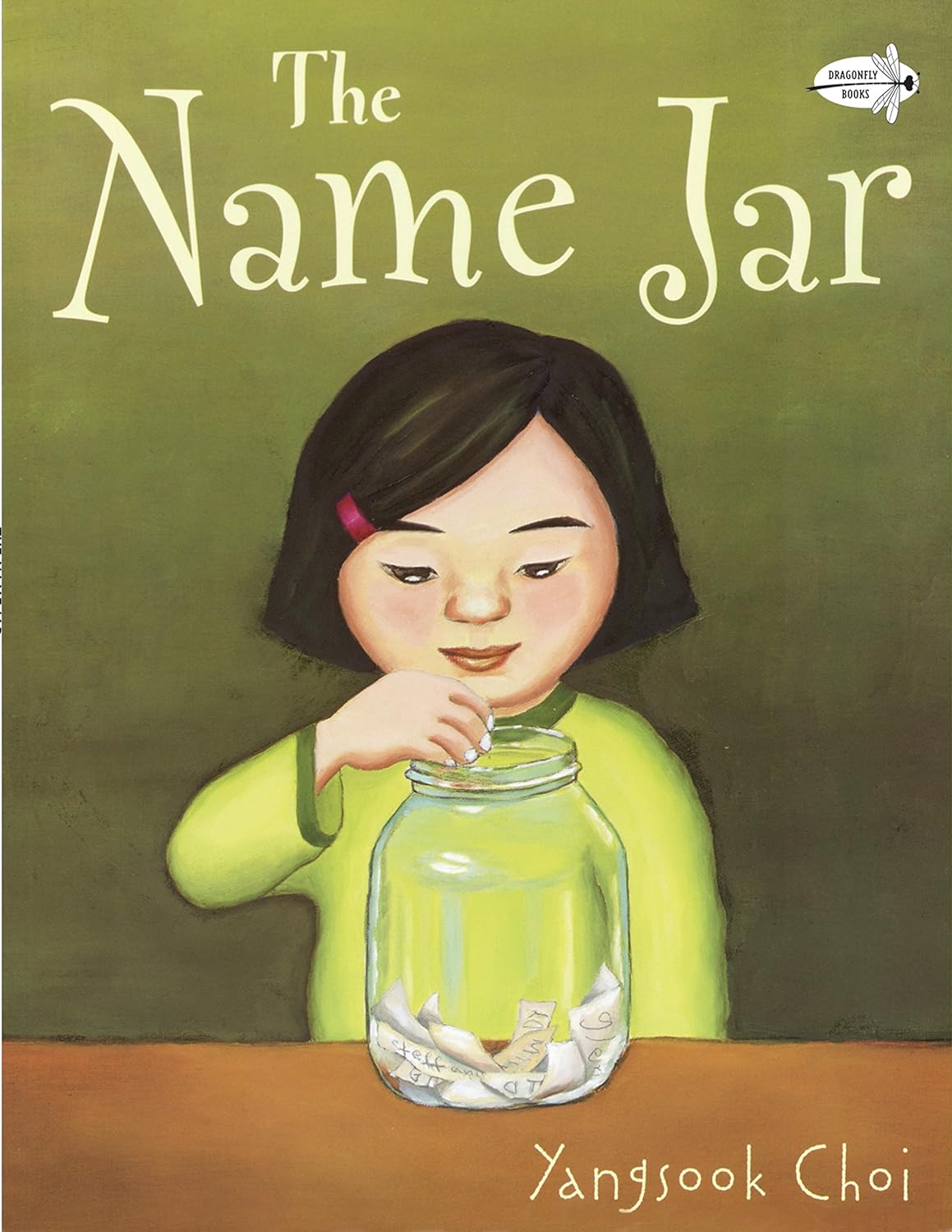 "The Name Jar" by Yangsook Choi is another powerful picture book that teaches children about the impact of bullying based on cultural differences. The story revolves around a girl who is teased because of her unique name, and her journey to embrace her identity despite the bullying.
Middle-Grade Books
Each Kindness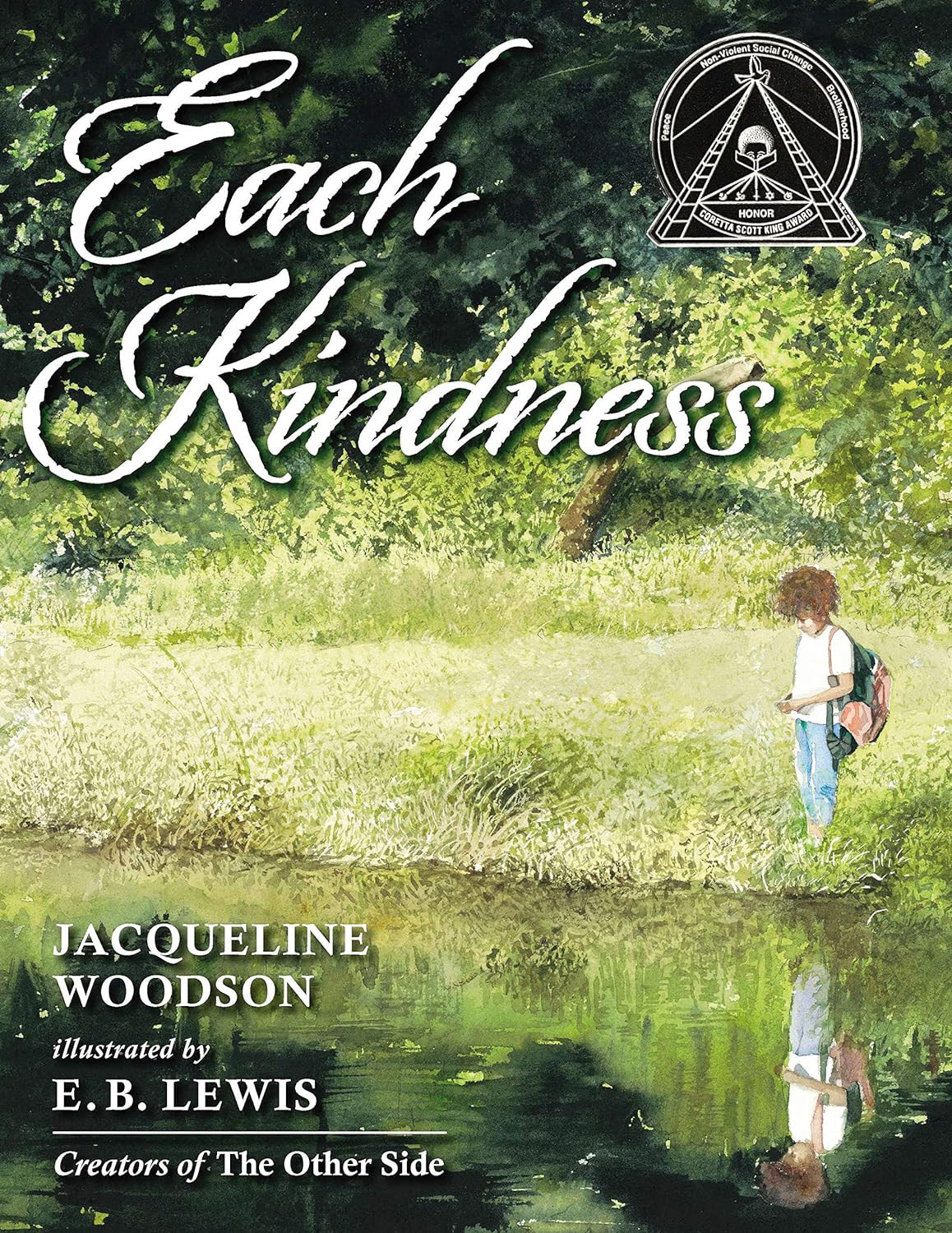 "Each Kindness" by Jacqueline Woodson (is a middle-grade book that sheds light on the consequences of bullying and the power of kindness. It encourages children to consider how their actions, no matter how small, can make a significant difference in the lives of others.
Blubber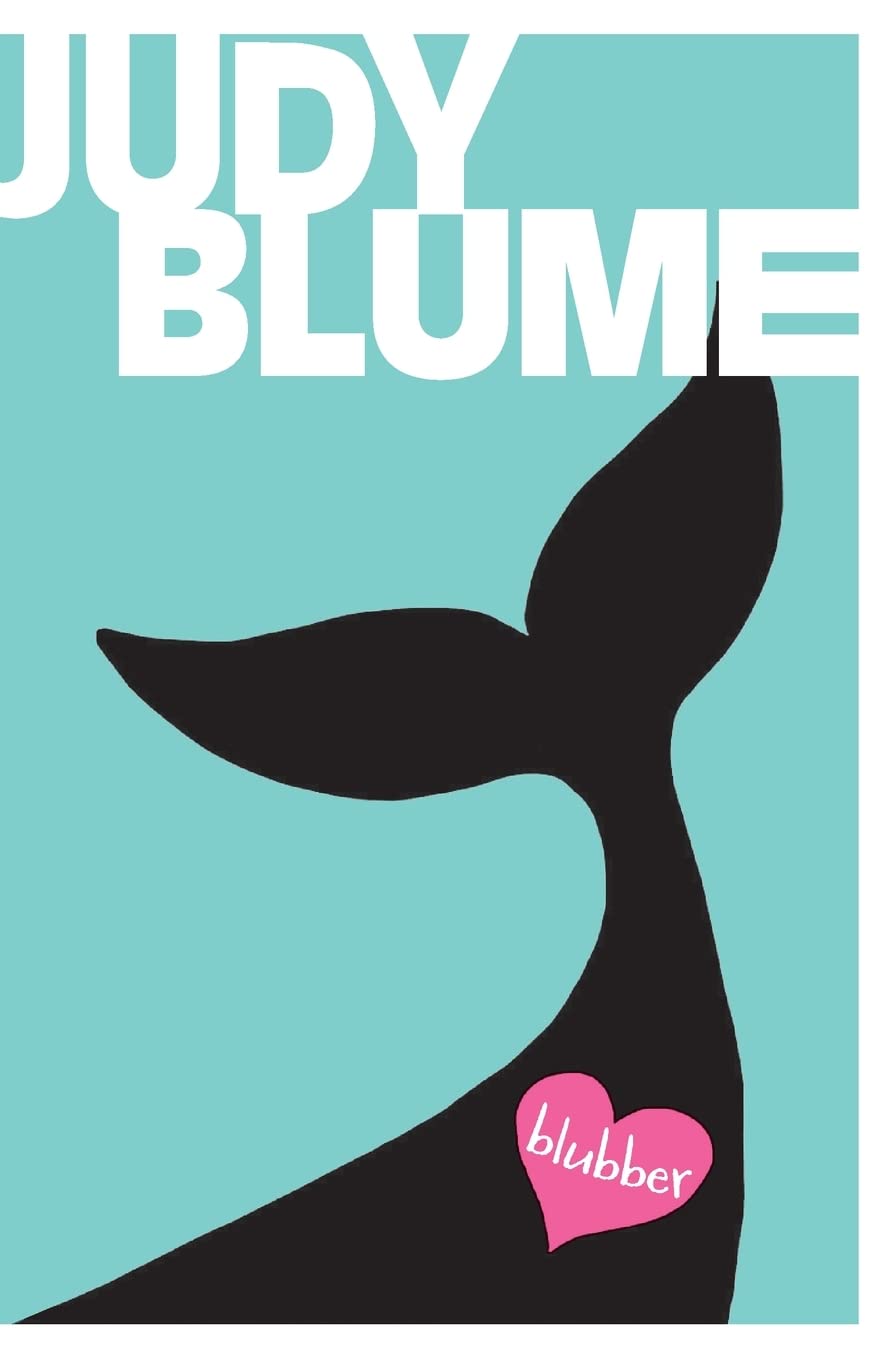 "Blubber"by Judy Blume is a classic middle-grade book that provides a realistic portrayal of the complexities of bullying. The story follows a group of children navigating the challenges of friendships and social dynamics at school, teaching readers valuable lessons about empathy, responsibility, and standing up for themselves and others.
The Hundred Dresses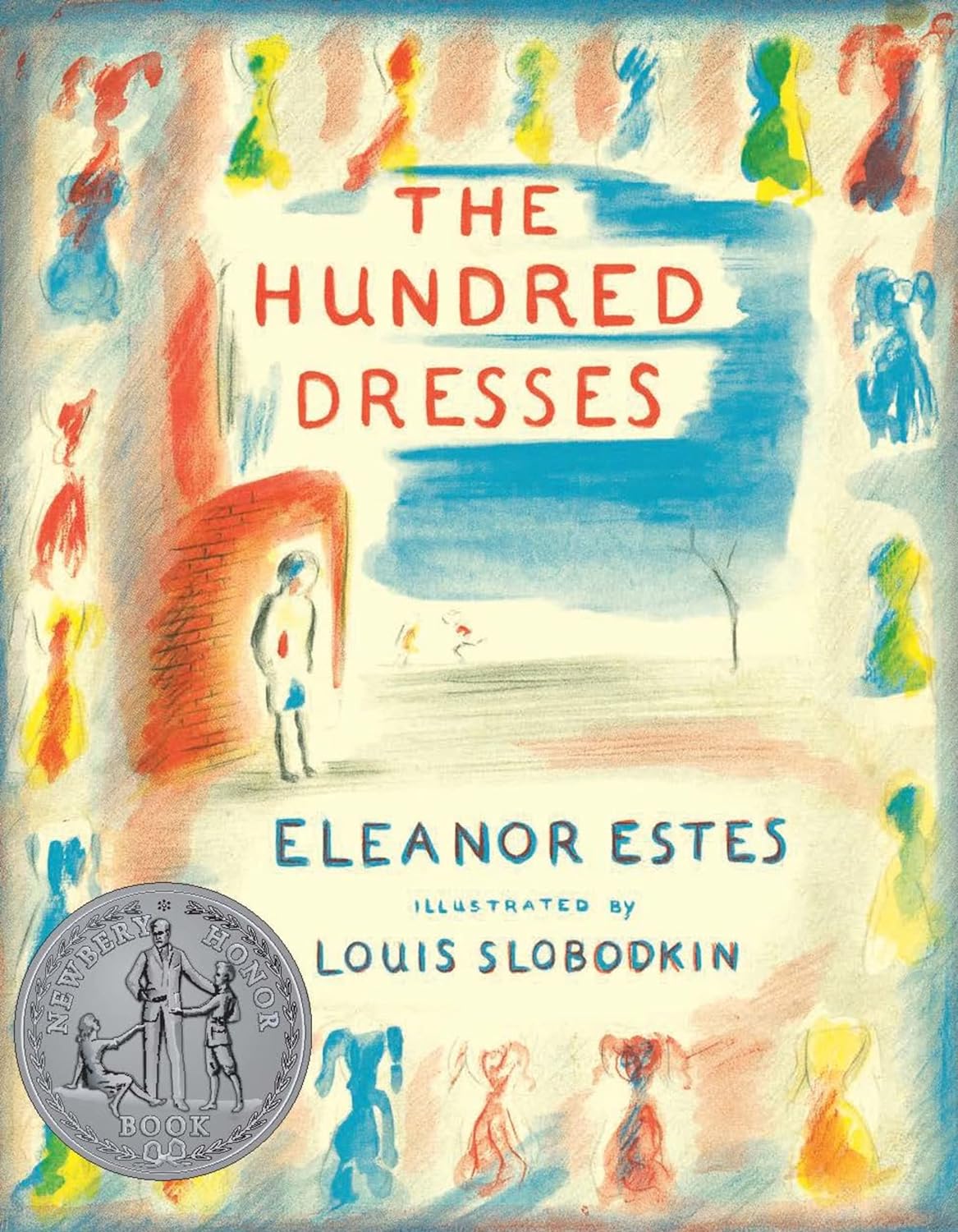 "The Hundred Dresses" by Eleanor Estes and Louis Slobodkin is a thought-provoking story that delves into the consequences of standing idly by while someone is being bullied. It teaches young readers about the importance of taking action and not being a mere bystander in the face of bullying.
Cloud Busting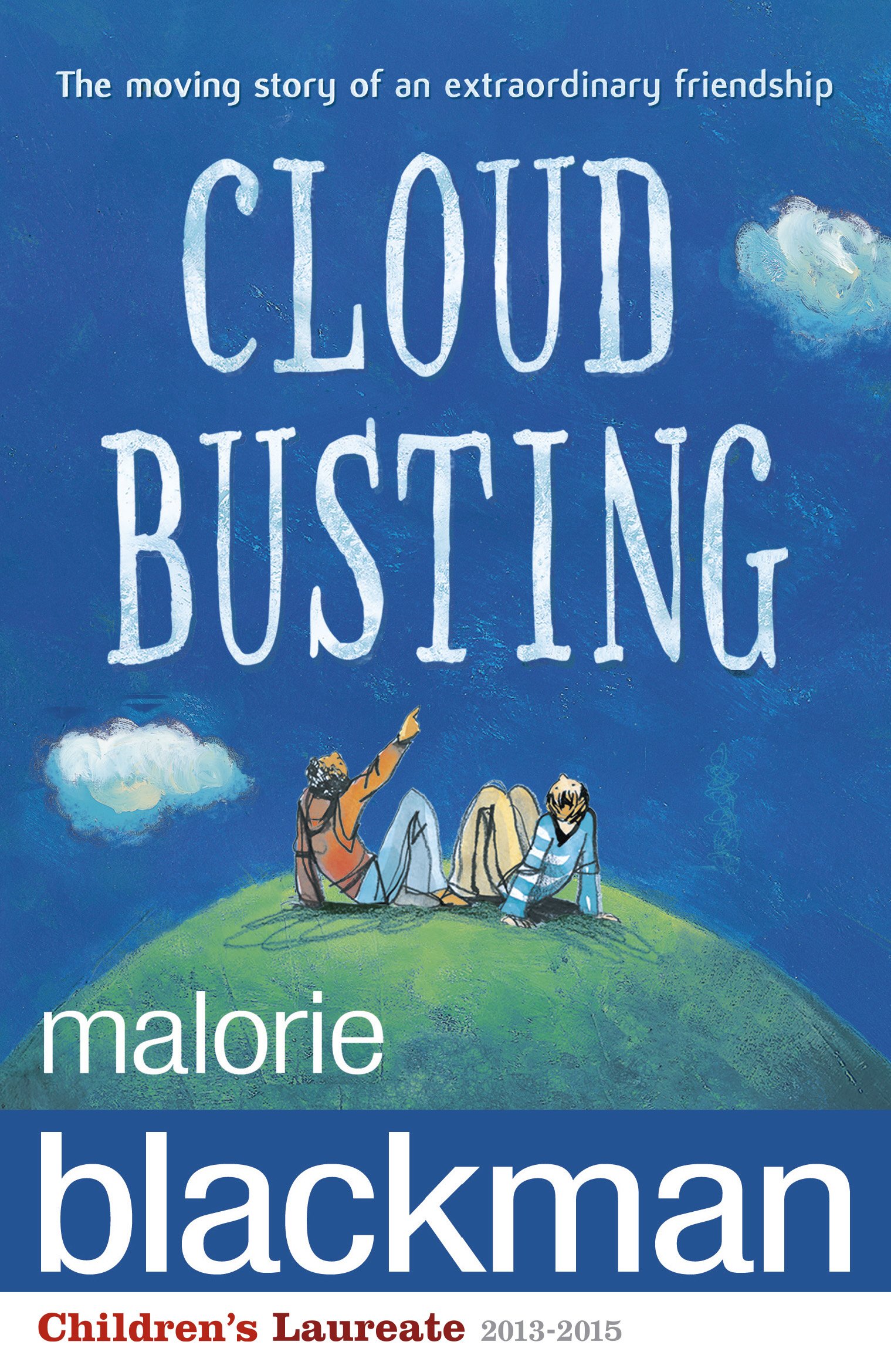 "Cloud Busting" by Malorie Blackman is a compelling book that explores friendship and the devastating effects of bullying through a unique format, using poetry to weave a beautiful and impactful narrative. The story encourages children to embrace their differences and stand up for one another.
All these books offer strong messages about the power of kindness, empathy, and standing up against bullying. They serve as valuable resources for children and their parents to gain a better understanding of how to approach and prevent bullying situations.
Young Adult Books About Bullying
Bullying is a serious issue that many young adults face in their lives. Fortunately, there are several young adult novels that tackle this subject with grace and depth. These novels may be fiction, but they capture the essence of the struggles that real teens go through amidst bullying.
Wonder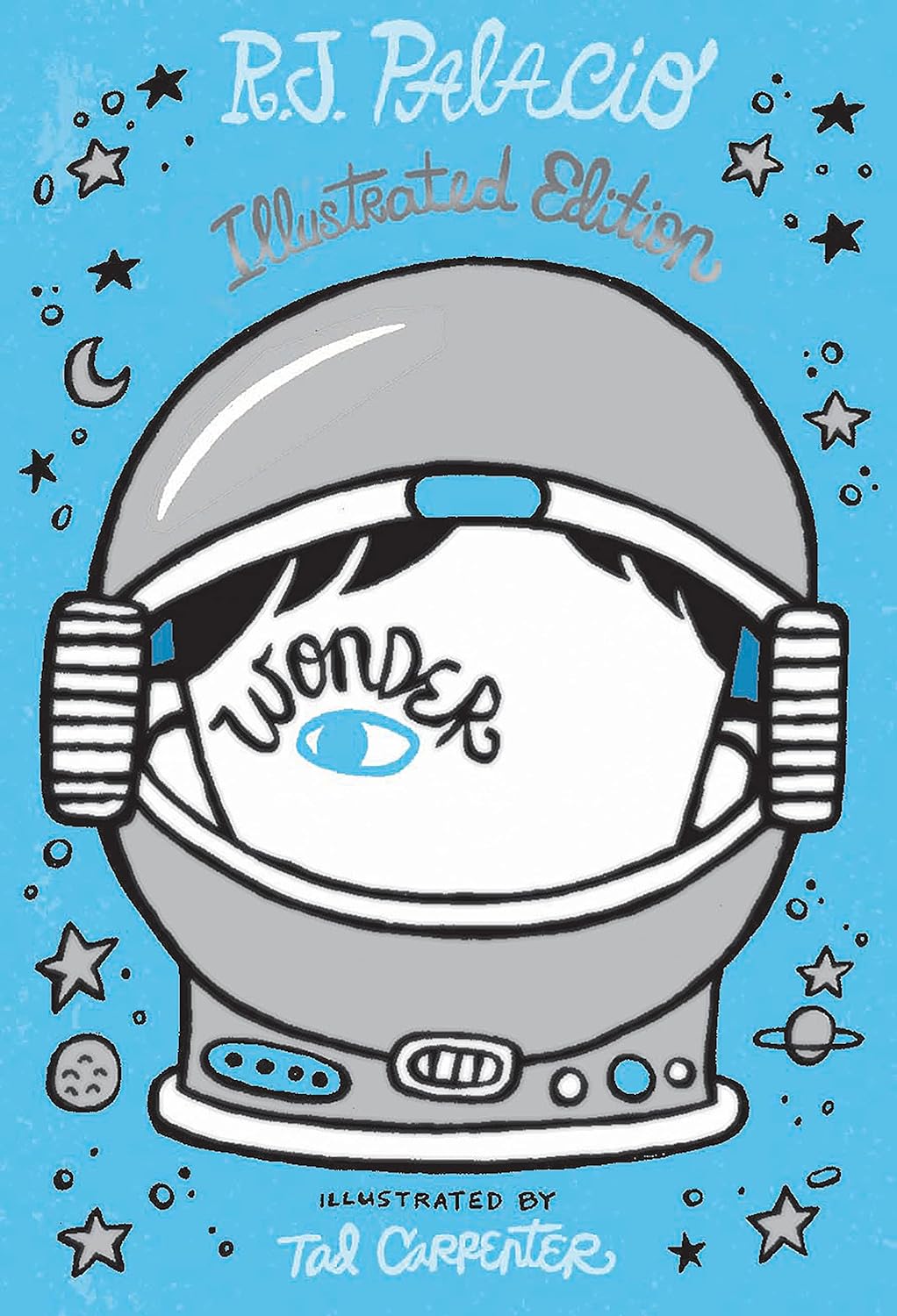 "Wonder" by R.J. Palacio is a heartwarming story focusing on a boy named August who was born with a facial deformity. The story follows August as he starts fifth grade, attending public school for the first time. Wonder showcases the importance of kindness and empathy, as well as the impact bullying can have on a person's life.
Speak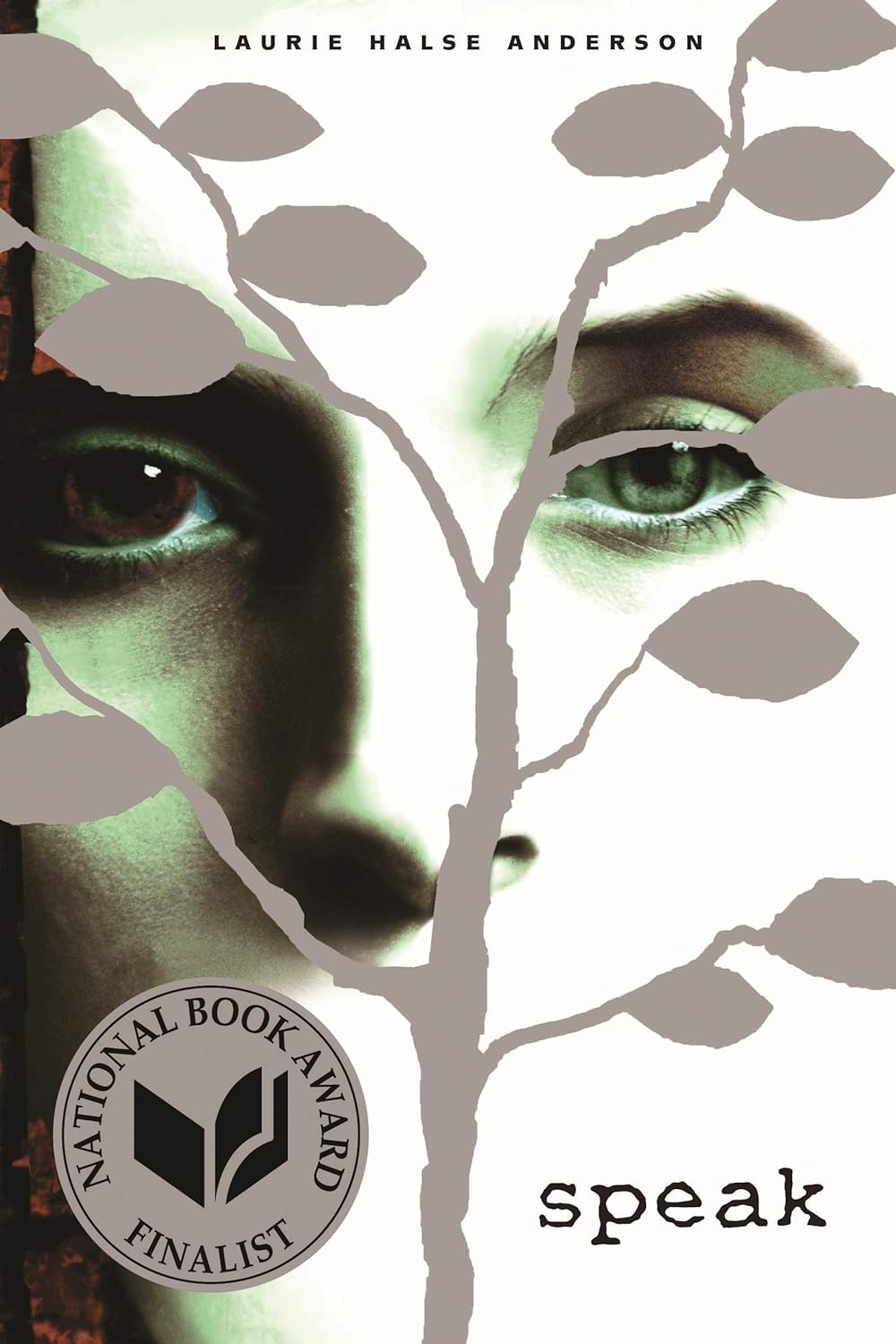 Another well-regarded novel is "Speak" by Laurie Halse Anderson. The protagonist, Melinda, experiences social isolation and bullying after calling the police at a party. Speak conveys the dangers of staying silent and the importance of finding your voice in the face of adversity.
The Art of Being Normal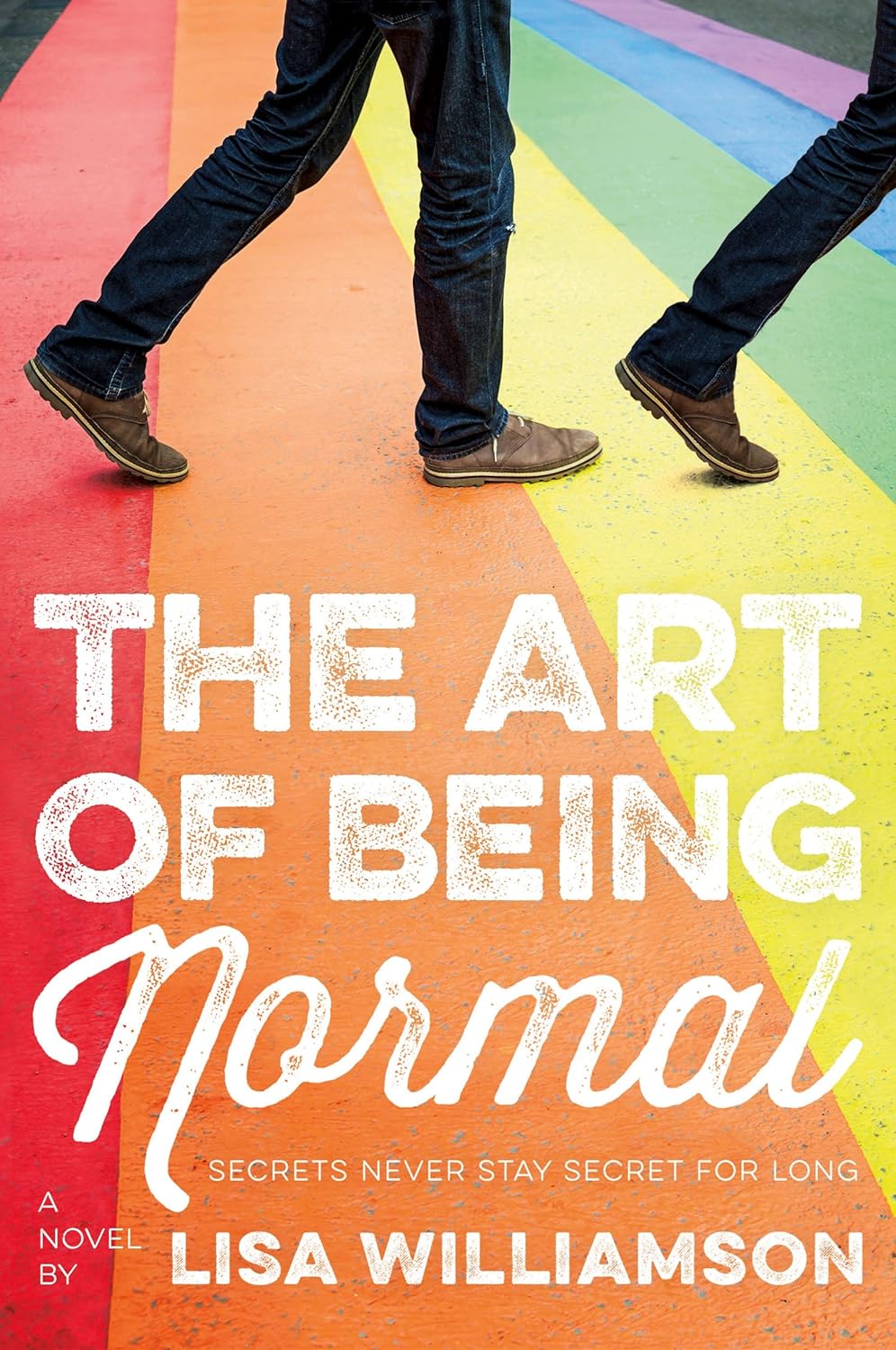 "The Art of Being Normal" by Lisa Williamson introduces readers to two transgender teens navigating adolescence. The book explores themes of acceptance, identity, and overcoming adversity, as both characters face bullying due to their gender identity.
Restart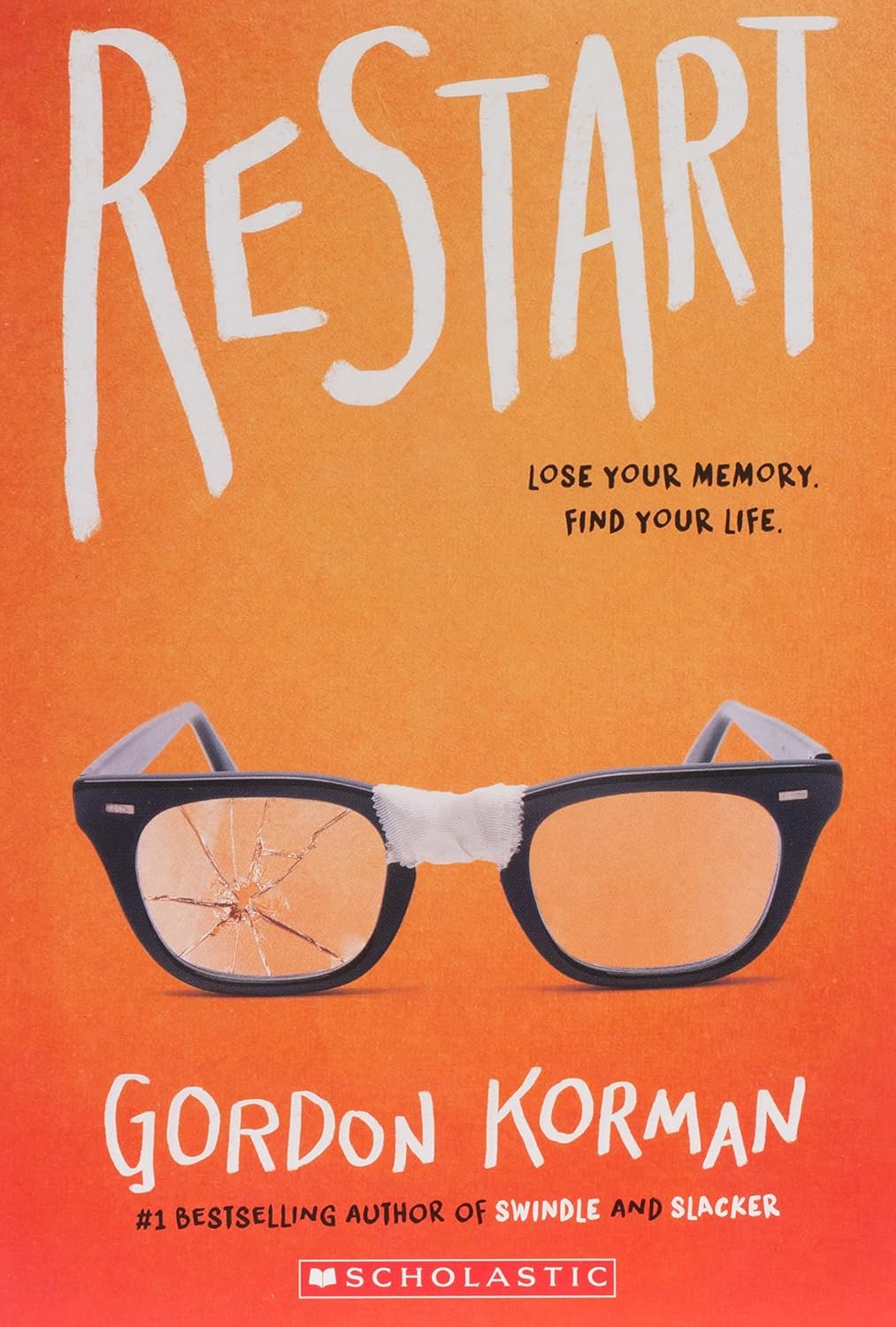 In Gordon Korman's novel, "Restart," a middle-school bully named Chase wakes up with amnesia after an accident. Restart focuses on the possibility of redemption and the power of change, as Chase embarks on a journey to redefine himself and make amends for his past actions.
Starfish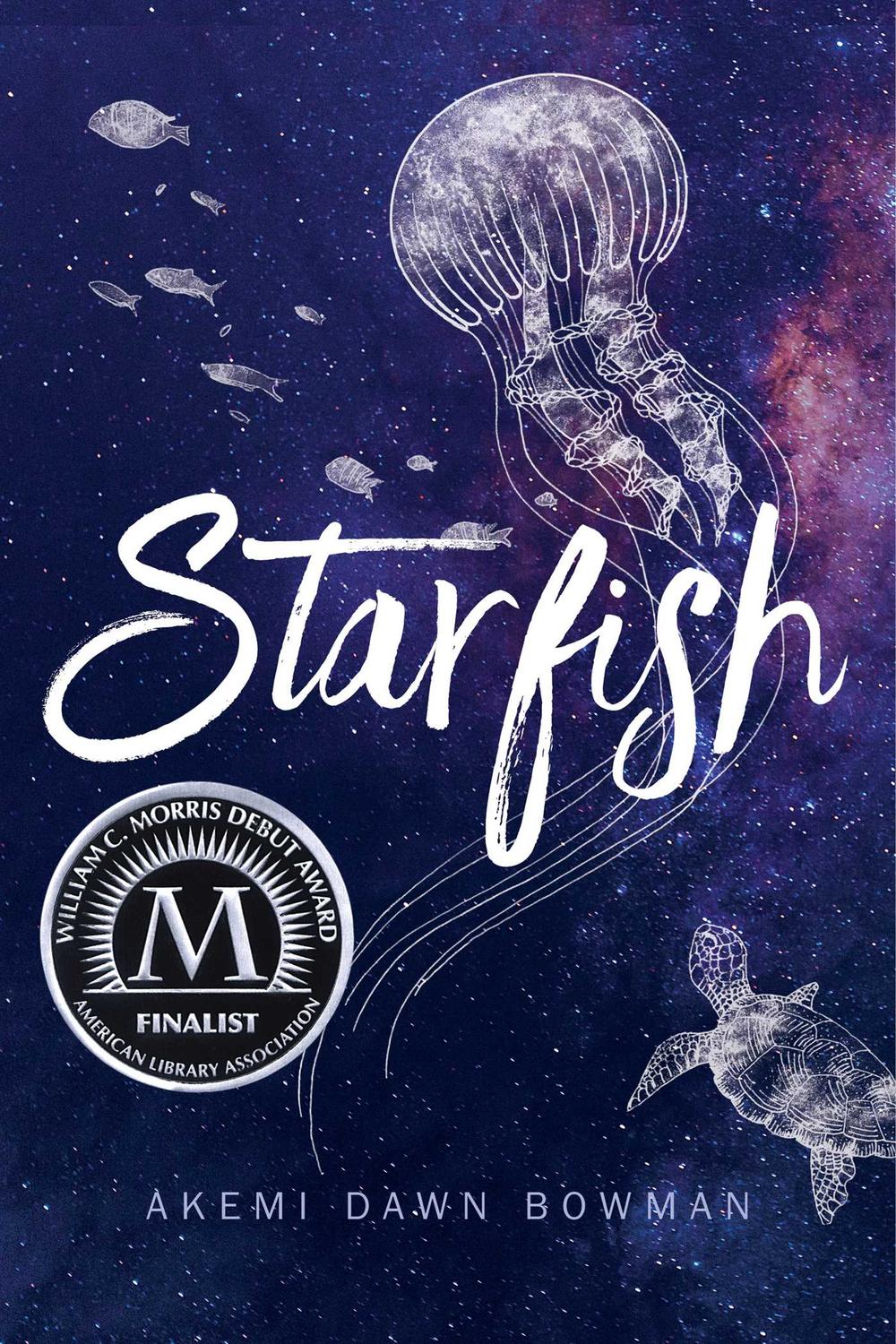 "Starfish" by Akemi Dawn Bowman features a protagonist dealing with social anxiety and bullying from her own family members. The story delves into themes of self-worth, identity, and healing from emotional abuse.
These young adult novels offer a glimpse into the multitude of ways bullying can manifest and affect individuals. Readers can gain insight, empathy, and perhaps even the strength to stand against such behavior.
Novels Tackling Bullying
Contemporary Novels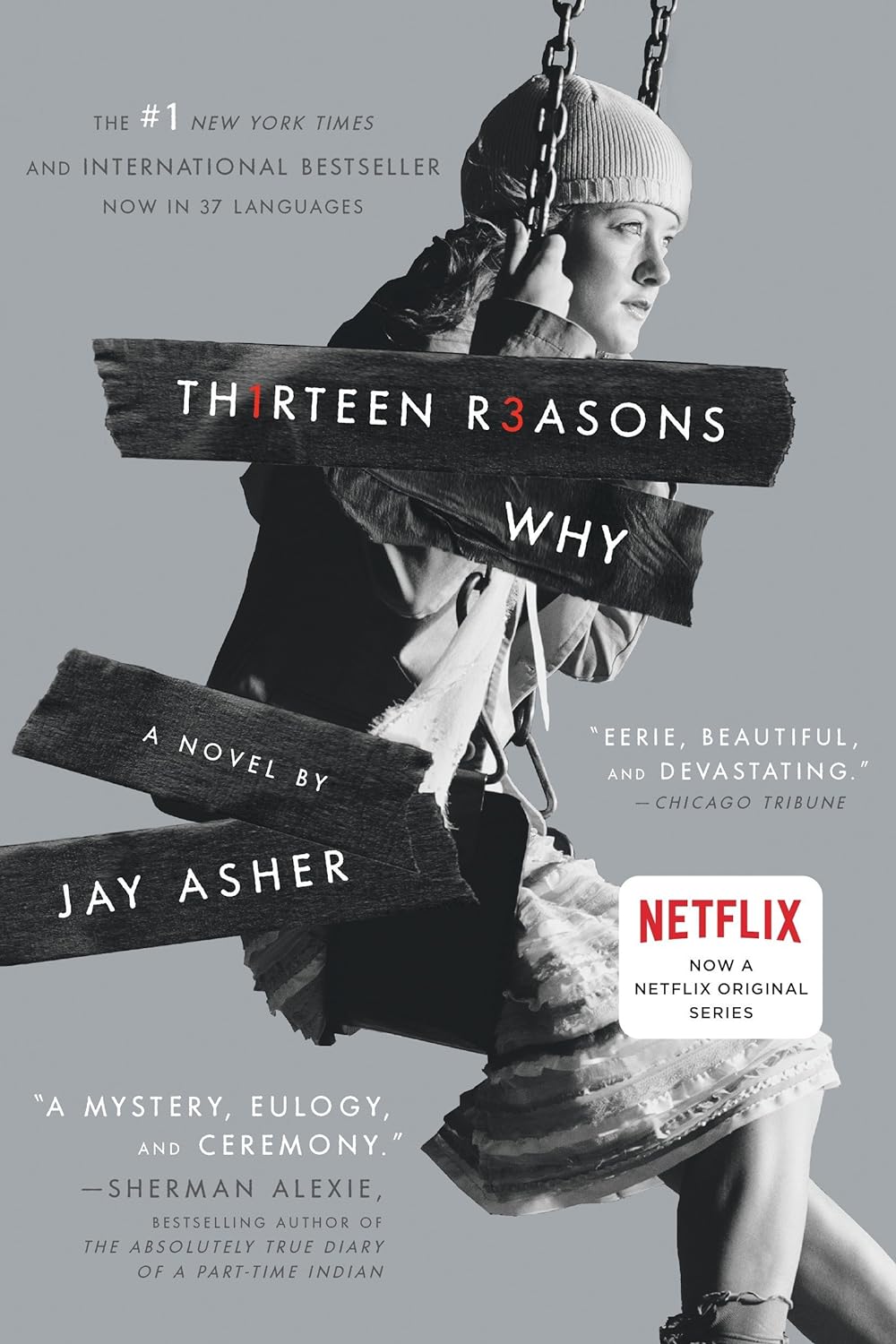 In recent years, various fiction novels have explored the theme of bullying throughout their storylines. These contemporary novels often delve into the psychological, emotional, and physical effects that bullying can have on students and the people around them. Notable examples include "Thirteen Reasons Why" by Jay Asher, which tells the story of a teenage girl who takes her own life and has left behind tapes for her bullies. Another book is "Wonder" by R.J. Palacio, which focuses on a young boy with a facial deformity and his experiences with bullying.
Classical Literature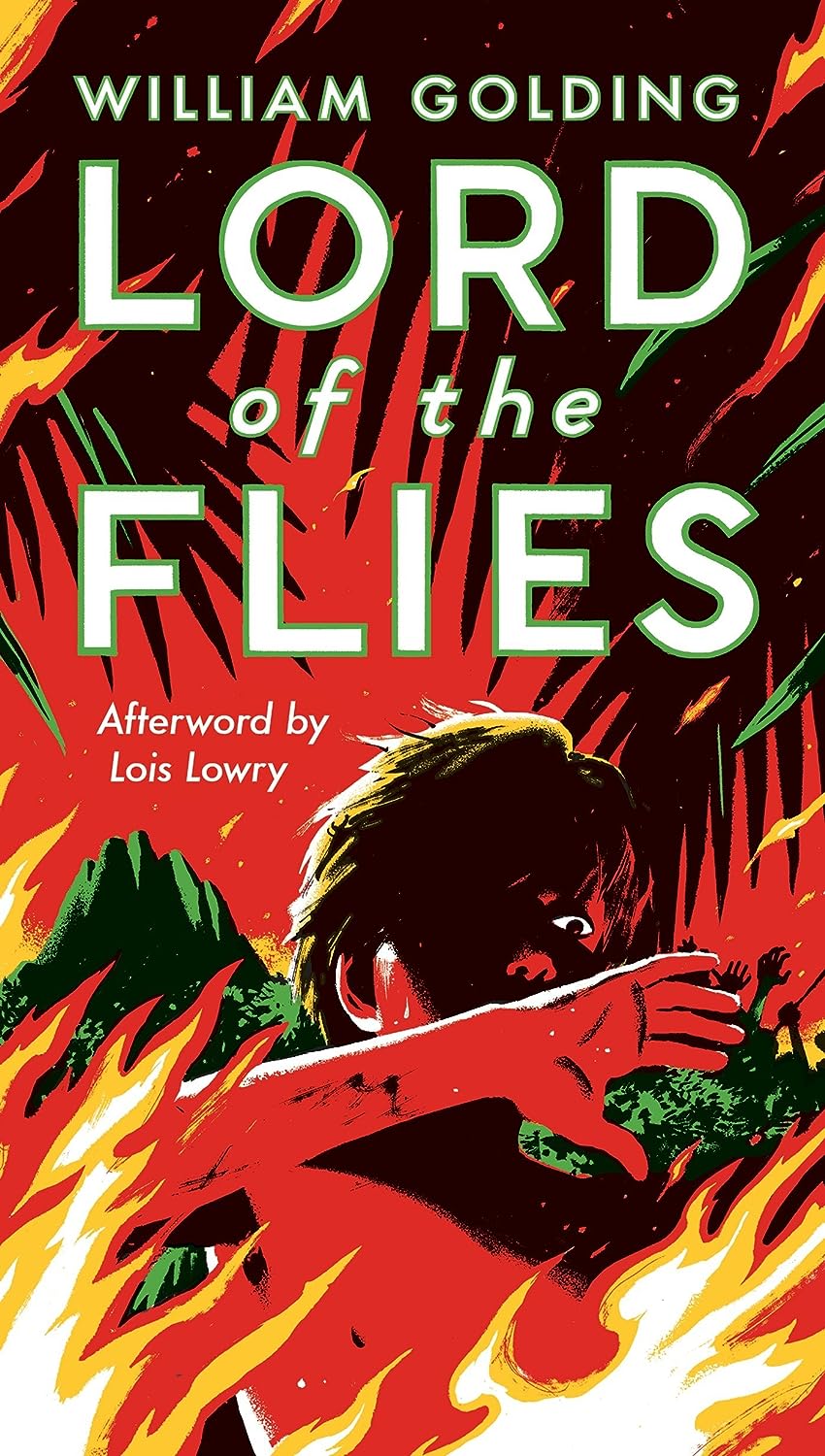 Interestingly, bullying is not just a current topic. Classical literature also contains some stories that explore this delicate theme. While less explicitly defined as bullying, these texts introduce a unique historical perspective on the subject.
Romance: In Charlotte Bronte's "Jane Eyre," young Jane is treated poorly by her aunt and cousins, creating the foundation of her strong character through overcoming their emotional bullying.
Mystery & Thriller: "Great Expectations" by Charles Dickens showcases a protagonist, Pip, who overcomes bullying by his sister, while "To Kill a Mockingbird" by Harper Lee, highlights the racial and societal discrimination faced by the protagonist, Scout Finch, along with the other characters in her small town.
Fantasy & Classics: "The Lord of the Flies" by William Golding, offers a harrowing portrayal of the terrifying consequences when bullying is left unchecked and power dynamics shift amongst a group of stranded boys on a deserted island.
These novels, contemporary and classical, not only provide readers with various perspectives on bullying but also empower them to stand up against such actions and develop empathy for others.
Exploring Diversity and Inclusion in Bullying
Bullying is a prevalent issue that affects a wide range of individuals, particularly those who may stand out due to their differences. It is essential to explore the role of diversity and inclusion in addressing and preventing bullying in various contexts.
I Walk with Vanessa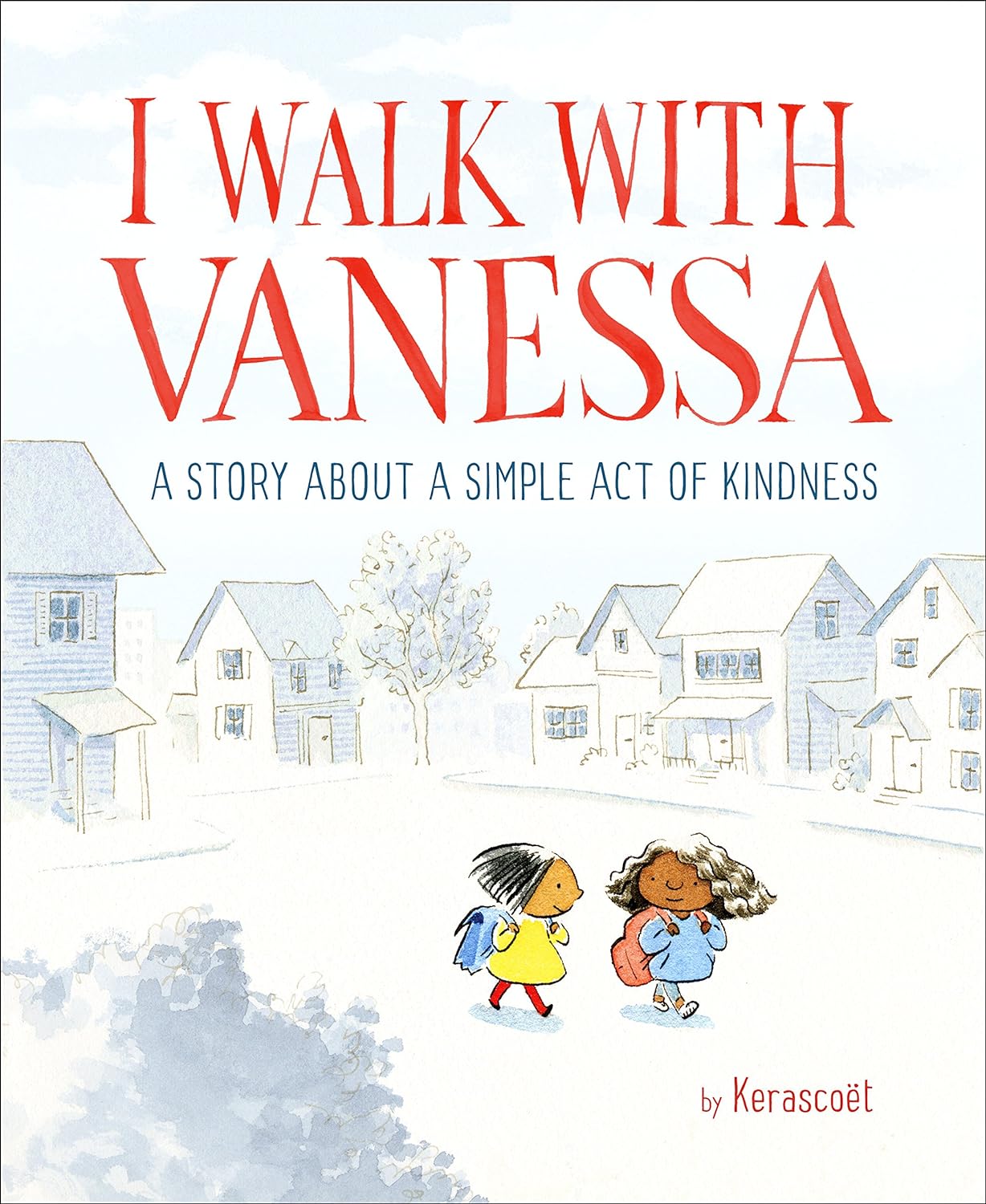 One book that tackles this subject is "I Walk with Vanessa" by Kerascoët, which is a wordless picture book that tells the story of a young girl who experiences bullying. The illustrations display the importance of standing up for others and fostering a supportive and inclusive environment. The story resonates with readers as it addresses the significance of empathy and kindness in battling bullying.
It's OK to be Different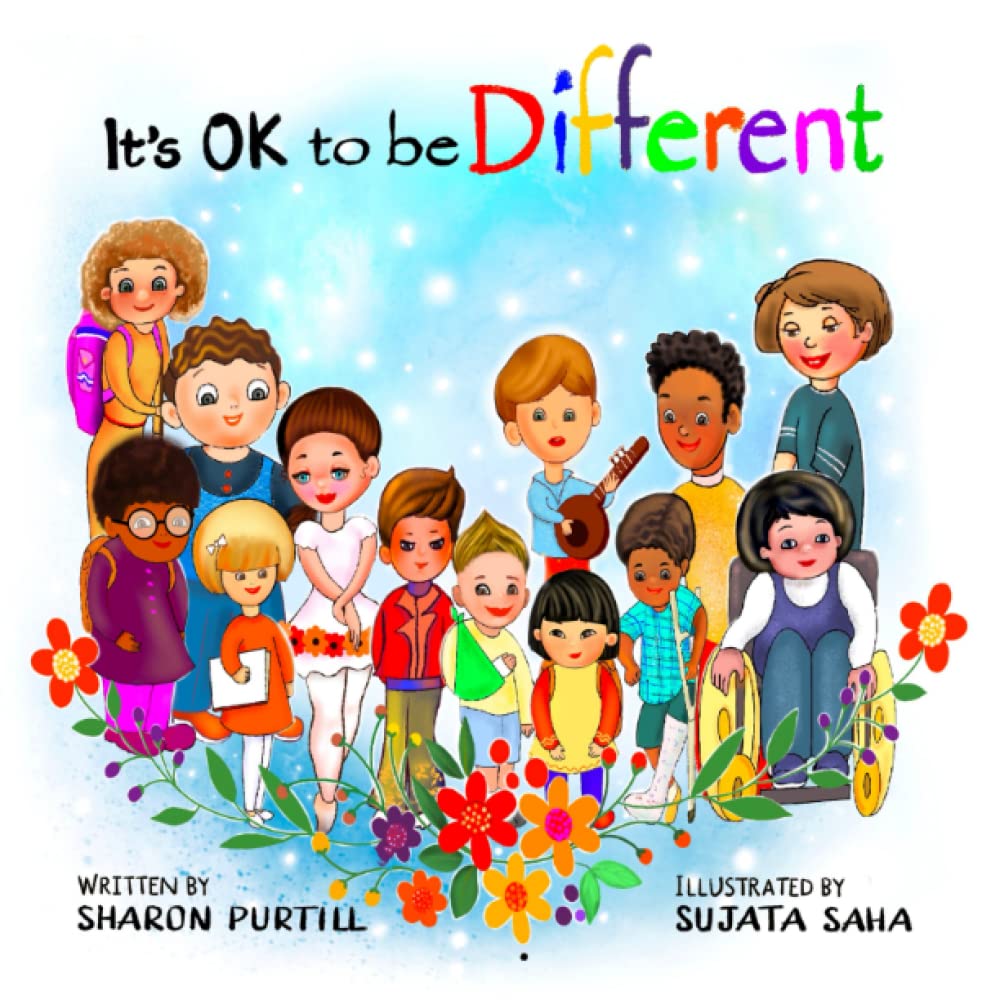 Addressing the idea of being different, "It's OK to be Different" by  Sharon Purtill shares valuable insights on diversity and the dilemmas youngsters face when they often feel excluded because of their differences. The book discusses the importance of embracing one's unique qualities and celebrates the power of diversity in fostering a more inclusive world.
In incorporating diversity and inclusion into the conversation around bullying, it becomes evident that teaching acceptance and understanding is key. By providing young readers with stories that represent various backgrounds and experiences, they develop a better understanding of the importance of diversity and empathy in creating inclusive surroundings. These books not only guide youngsters in navigating difficult situations but also empower them to stand up against bullying and foster an environment of kindness and respect.
Bullying in LGBTQ Literature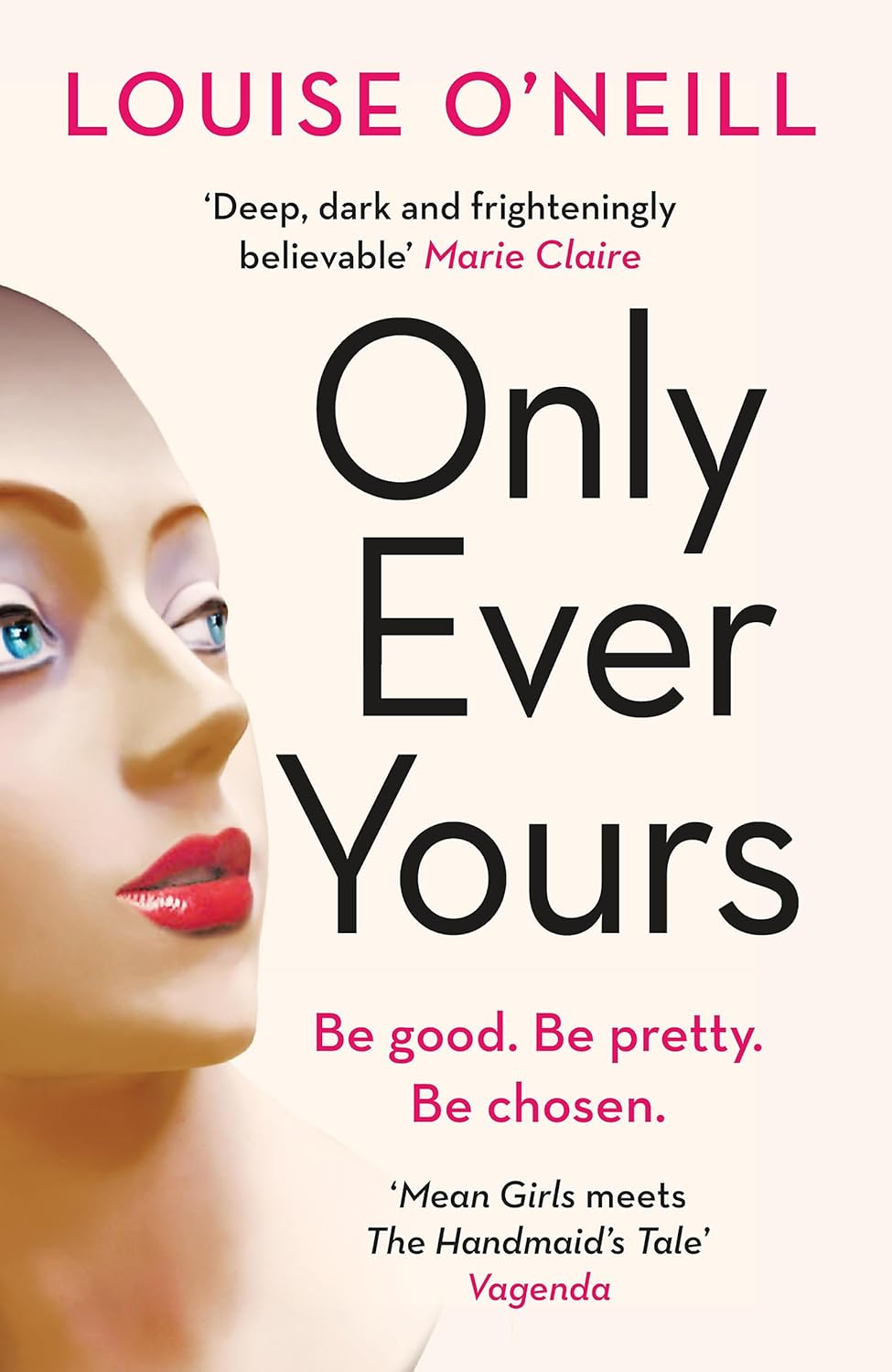 Bullying is a pervasive problem that affects people from all walks of life, but it can be especially damaging for those who identify as lesbian, gay, bisexual, transgender, or queer/questioning (LGBTQ). Literature is a powerful medium through which victims of bullying can find solace, understanding, and a sense of community. In particular, a number of books revolving around LGBTQ characters and experiences have shed light on the unique challenges and emotions faced by this population when dealing with bullying.
One such book that delves into this topic is "The Art of Being Normal" by Lisa Williamson. The novel follows the journey of two teenagers who become unlikely friends in their quest for acceptance and a sense of belonging despite their struggles with gender identity. With relatable characters and a realistically portrayed school environment, this book offers a thought-provoking exploration of the bullying faced by transgender youth.
Another notable inclusion in this category is "Only Ever Yours" by Louise O'Neill. Set in a dystopian world where women, or "eves," are created and raised solely for the pleasure of men, it delves into the intense pressure and discrimination faced by them. Through the experiences of its protagonist, who belongs to a marginalized group within this society and faces bullying in the form of ruthless competition and ostracization, the book exposes the insidious nature of such behaviors. Queer representation is meaningful and vital in this narrative, offering a unique take on the treatment of many LGBTQ individuals in society.
In conclusion, bullying in LGBTQ literature offers a valuable resource for understanding and empathizing with the experiences of those who face such challenges. The aforementioned books are notable entries in the genre, providing a unique perspective on the impact of bullying on individuals from the LGBTQ community.
Non-fiction Books on Bullying
Dear Bully: Seventy Authors Tell Their Stories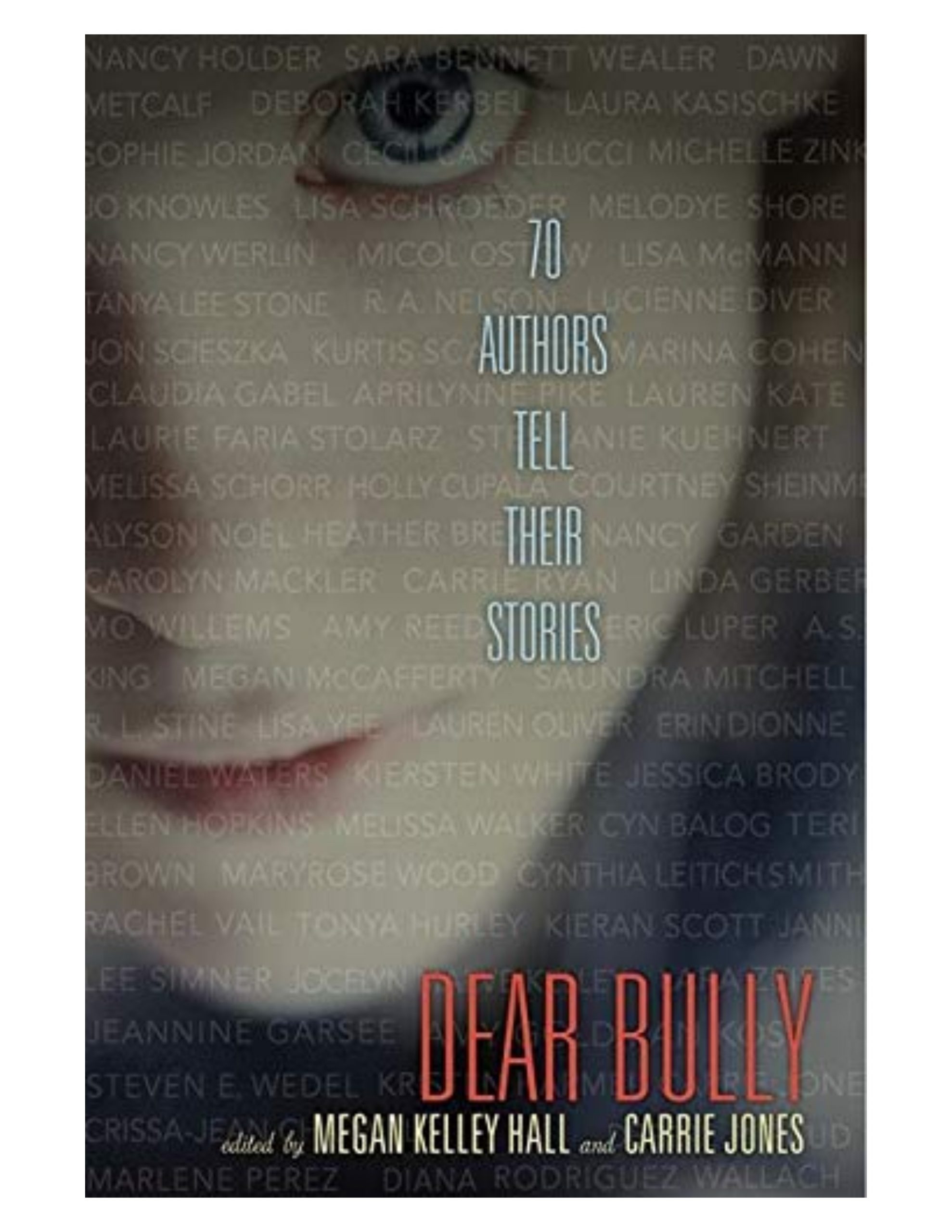 "Dear Bully: Seventy Authors Tell Their Stories" is a powerful collection of short essays from acclaimed authors, reflecting on their personal experiences with bullying. This non-fiction work offers a unique perspective on the issue, as each contributor shares their own story. Readers will appreciate the authenticity and emotion conveyed by this book.
Tease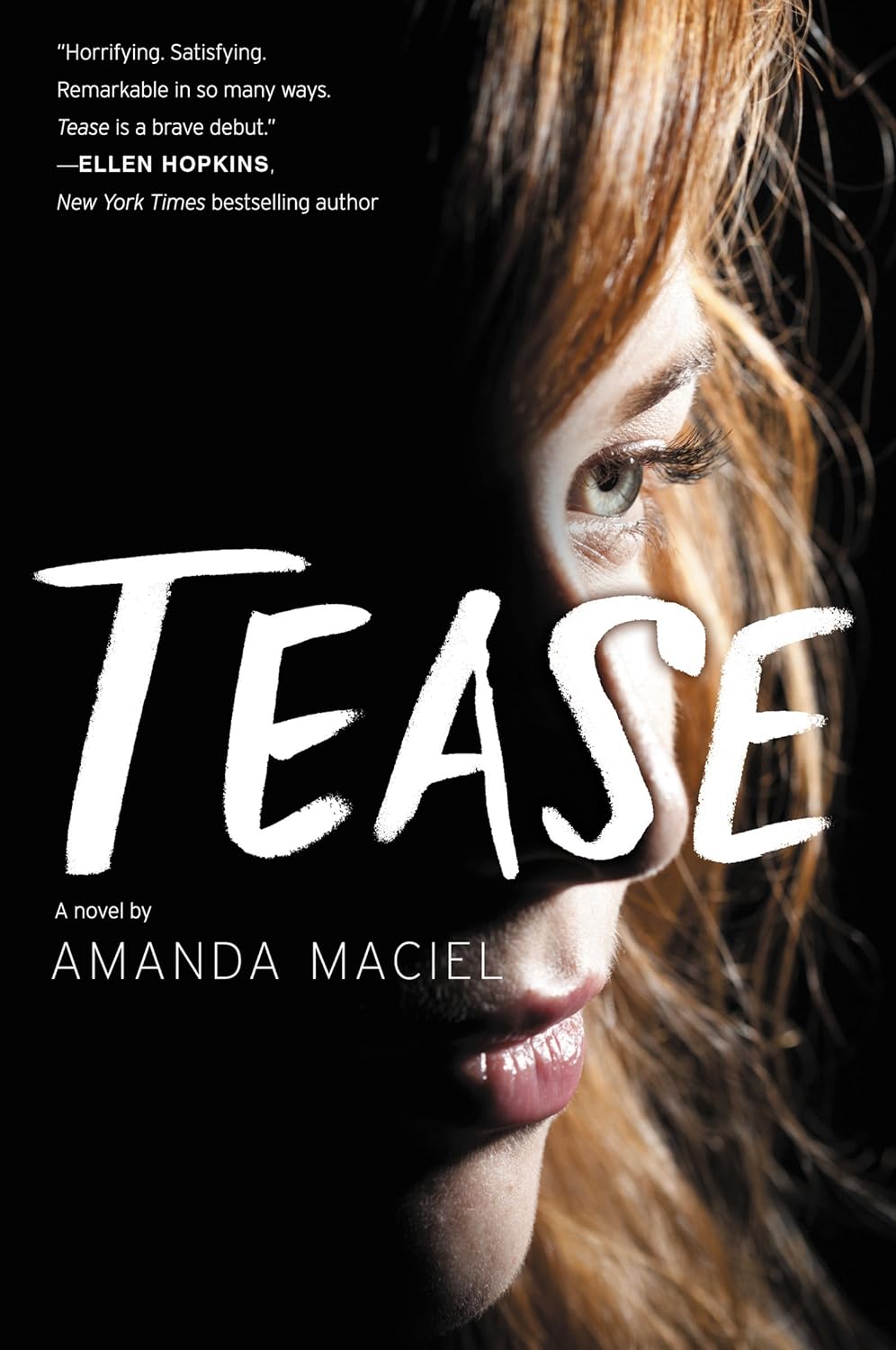 "Tease" by Amanda Manciel is another significant non-fiction book that focuses on the phenomenon of bullying. This insightful work presents the stories of real teenagers who have encountered bullying in their lives, giving readers an opportunity to learn from their experiences. Tease offers a comprehensive look at the causes and effects of bullying and provides practical advice on how to address and overcome such challenges.
Bullying and Victimization Across the Lifespan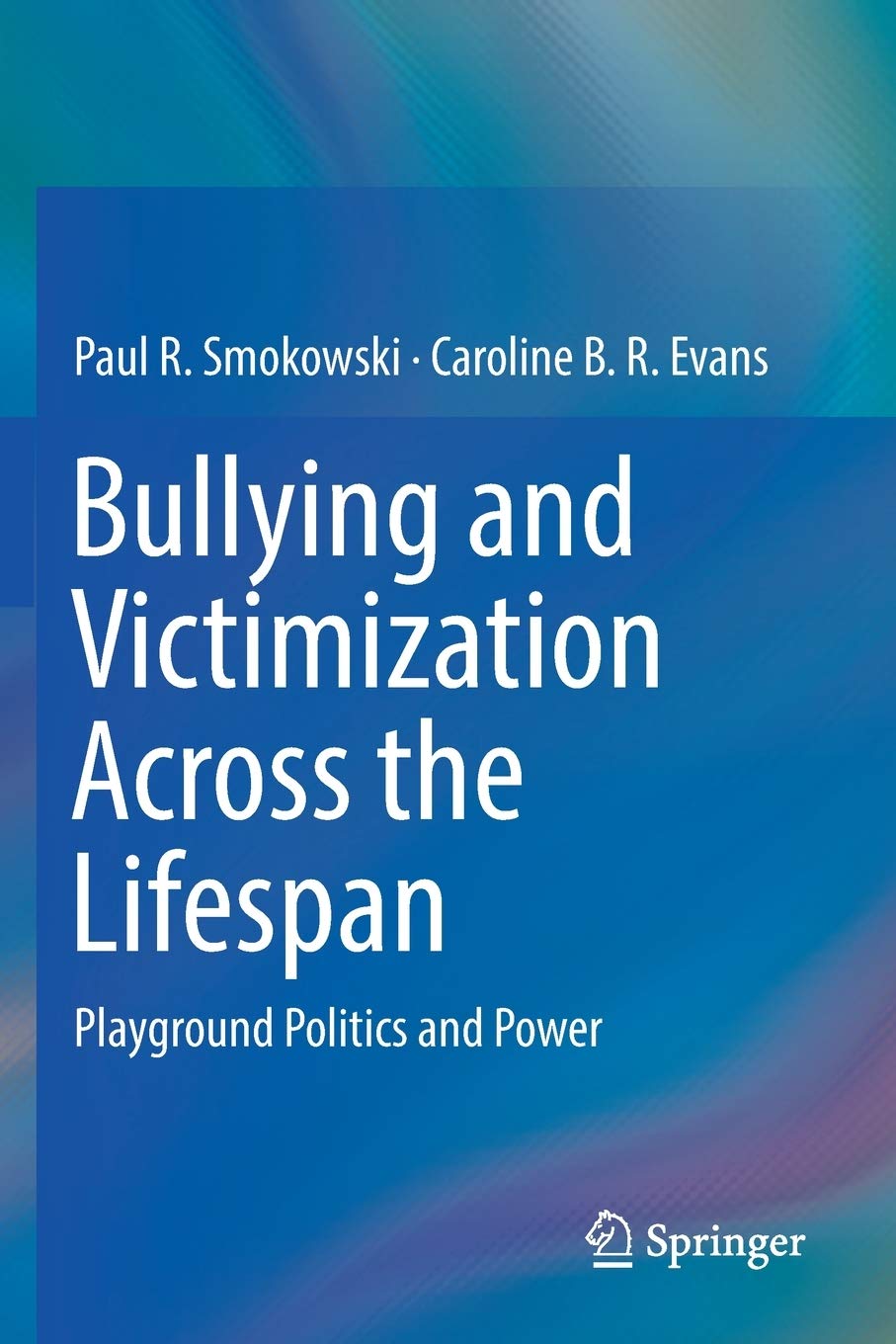 When it comes to non-fiction literature that explores the history of bullying, "Bullying and Victimization Across the Lifespan" by Paul R. Smokowski and Caroline B. R. Evans stands out. The book examines the individual's history and the role that family, friends, and society play in shaping a person's character. Moreover, sheds light on how bullying has evolved over the years and the role it has played in shaping human society. Readers will discover interesting facts and trends related to this social issue.
These non-fiction books on bullying offer valuable insights and understanding to those who wish to learn more about this pervasive problem. Ranging from personal accounts to historical analyses, these works provide readers with a well-rounded exploration of the subject.