Becoming a big brother is a significant milestone in a child's life. It is a time of excitement, responsibility, and growth. For children and their families, it is important to prepare and offer the appropriate support for this transition. One of the best ways to help children embrace their new role as a big brother is by introducing them to books that showcase the experiences and responsibilities of being an older sibling.
Books about big brothers not only provide guidance on the challenges and joys of having a new baby at home, but also foster a sense of responsibility and empathy in the older child. Such books can play a crucial role in encouraging a strong bond between siblings and build a positive foundation for their relationship. These stories come in various formats, offering age-appropriate content that is both engaging and informative, helping children to understand and embrace their new family dynamics.
Understanding The Role of a Big Brother
In many families, big brothers play a significant role in shaping the dynamics between siblings. As the older sibling, a big brother often takes on responsibilities within the family, ranging from helping with daily tasks to providing emotional support for younger siblings. Becoming a big brother is an exciting journey that is central to many children's books, which seek to teach young readers about love, family, and the importance of embracing this new role.
Books featuring big brothers as central characters can explore the emotions and challenges that accompany the arrival of a new sibling. These stories give readers a glimpse into the world of an older sibling, who might experience a mix of excitement, curiosity, and even jealousy about their new role in the family. By presenting these emotions from the child's perspective, these books help young readers empathize with the characters and understand the complexity of sibling relationships.
A common theme in big brother books is the idea of stepping up and becoming a role model for younger siblings. Big brothers often find themselves taking on additional responsibilities, such as helping with daily tasks and looking out for their younger siblings. In doing so, they learn valuable life lessons about caring for others, teamwork, and problem-solving.
Big brother books also emphasize the importance of love and connection within the family. Despite the challenges that may arise when adapting to a new family dynamic, these stories often demonstrate the unbreakable bonds between siblings, and the joy and happiness that comes from growing together.
Through engaging storytelling and relatable characters, big brother books provide valuable insights for both children and parents about the vital role older siblings play in their families. By offering a kid's-eye view into the world of big brothers, these books can help young readers better understand their emotions, responsibilities, and the joy of being part of a loving family.
Influential Authors on Big Brother Books
Joanne Cole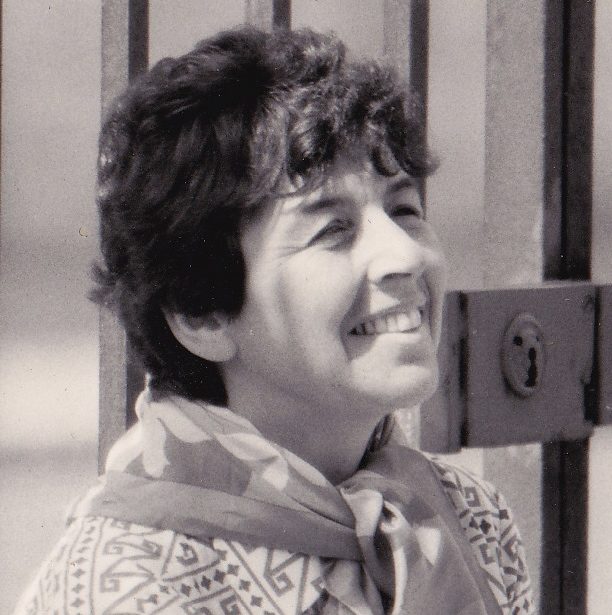 When it comes to big brother books, several authors have made a significant impact on this niche. One of the most notable authors in this field is Joanna Cole, who has authored books that describe the mindset of a first-time older brother as they take on the role of a parent's little assistant with the new baby. She presents engaging stories that help children adjust to their new roles as big brothers.
Mercer Mayer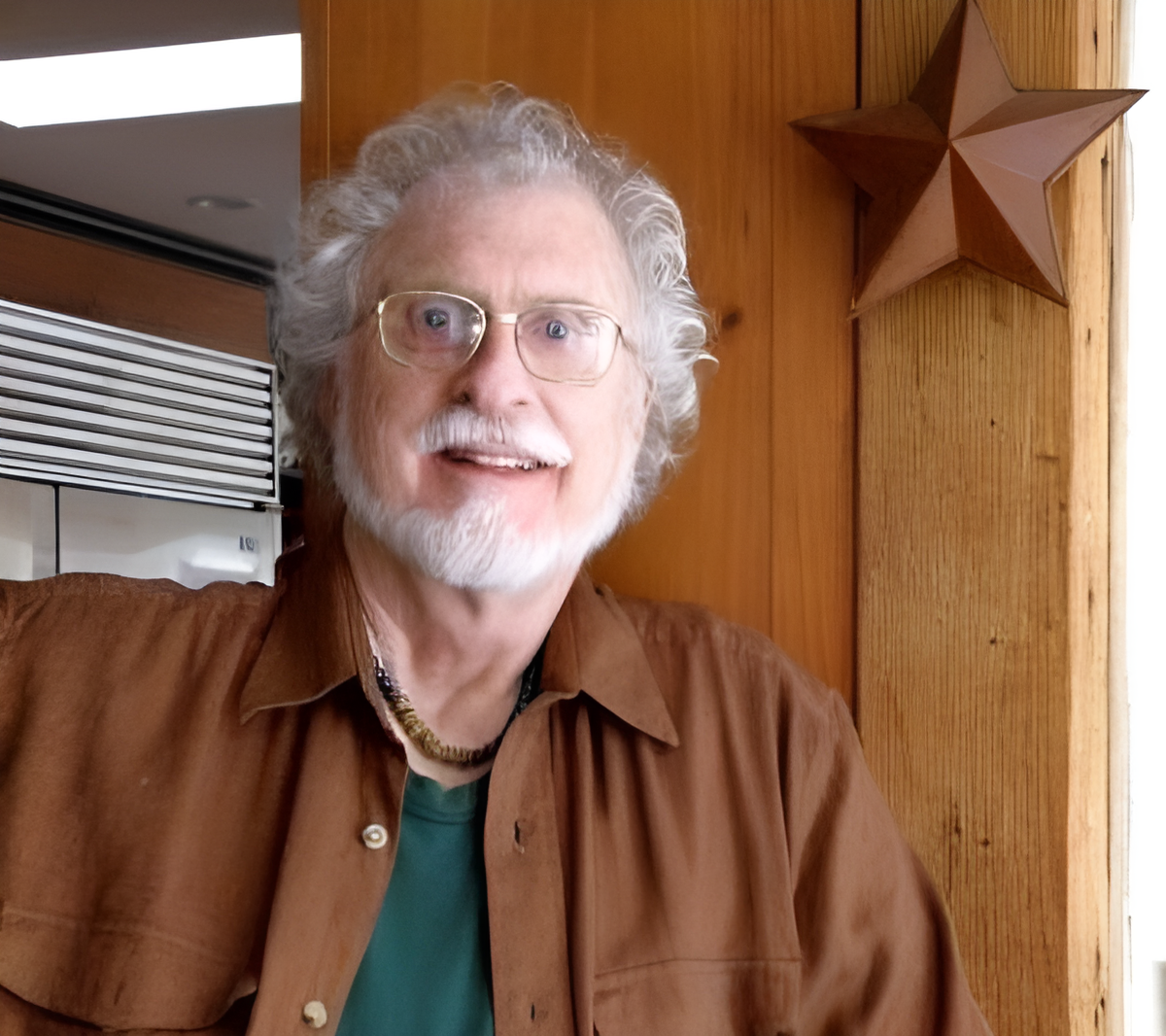 Another influential author in the big brother genre is Mercer Mayer. Mayer's stories revolve around a little critter who learns to embrace his new responsibilities as a big brother. The author uses humor and heartwarming illustrations to convey the emotional journey of welcoming a new sibling into the family.
Fran Manushkin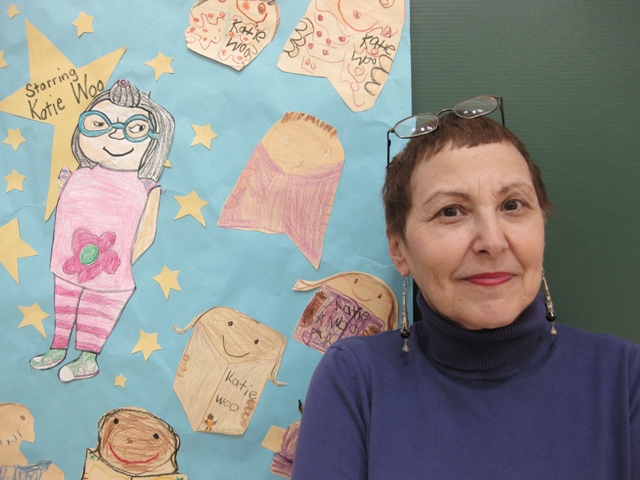 Fran Manushkin is also a prominent writer of big brother books, focusing on the real emotions and experiences that new big siblings might feel. By addressing these emotions, Manushkin provides the reader with a relatable and comforting story that eases the transition into a larger family dynamic.
Elizabeth Rusch, Stephanie Watson, and Marc Brown are other authors who have contributed significantly to big brother literature. These writers offer unique takes on storytelling, providing advice and lessons for young readers as they learn to navigate their new roles and responsibilities.
Authors such as Sarah Ellis, Heidi Murkoff, Emile Jadoul, and Dianne Danzig have also made remarkable contributions to the world of big brother books. Their works cater to a variety of age groups, from toddlers to older children, ensuring that readers of all ages can find value in their narratives.
Each of these authors has enriched the big brother book genre through their own unique contributions. They share a common goal: to help children understand and embrace their roles as older siblings. By doing so, they provide a valuable resource for families as they navigate the joys and challenges of welcoming a new family member.
Exploring Books for New Big Brothers
Finding the right book to help children adjust to becoming a big brother can be challenging. This section will explore a variety of books suitable for different age groups, focusing on Pre-K and Elementary levels. These books aim to support children in understanding their new role and developing a positive relationship with their new sibling.
Pre-K Level
At the Pre-K level, picture books with simple yet engaging stories are the best choice. The goal is to introduce the concept of having a new baby in the family and encourage the child's excitement and curiosity about being a big brother.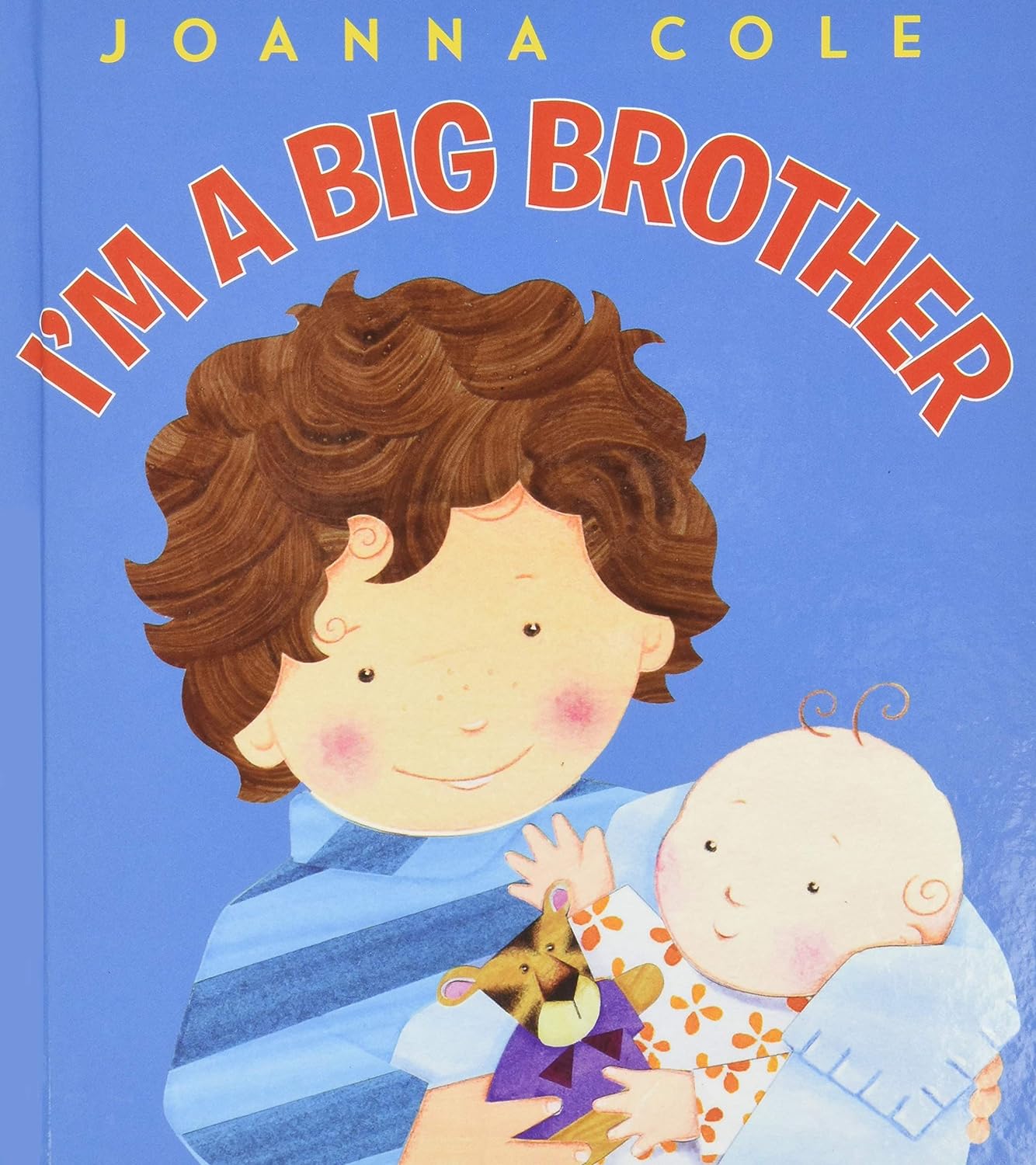 This children's book focuses on the joys and responsibilities that come with being a big brother. It helps ease toddler's fears and shows them how they can help their parents with the new baby.
"Big Brother Daniel" by Angela C. Santomero and Jason Fruchter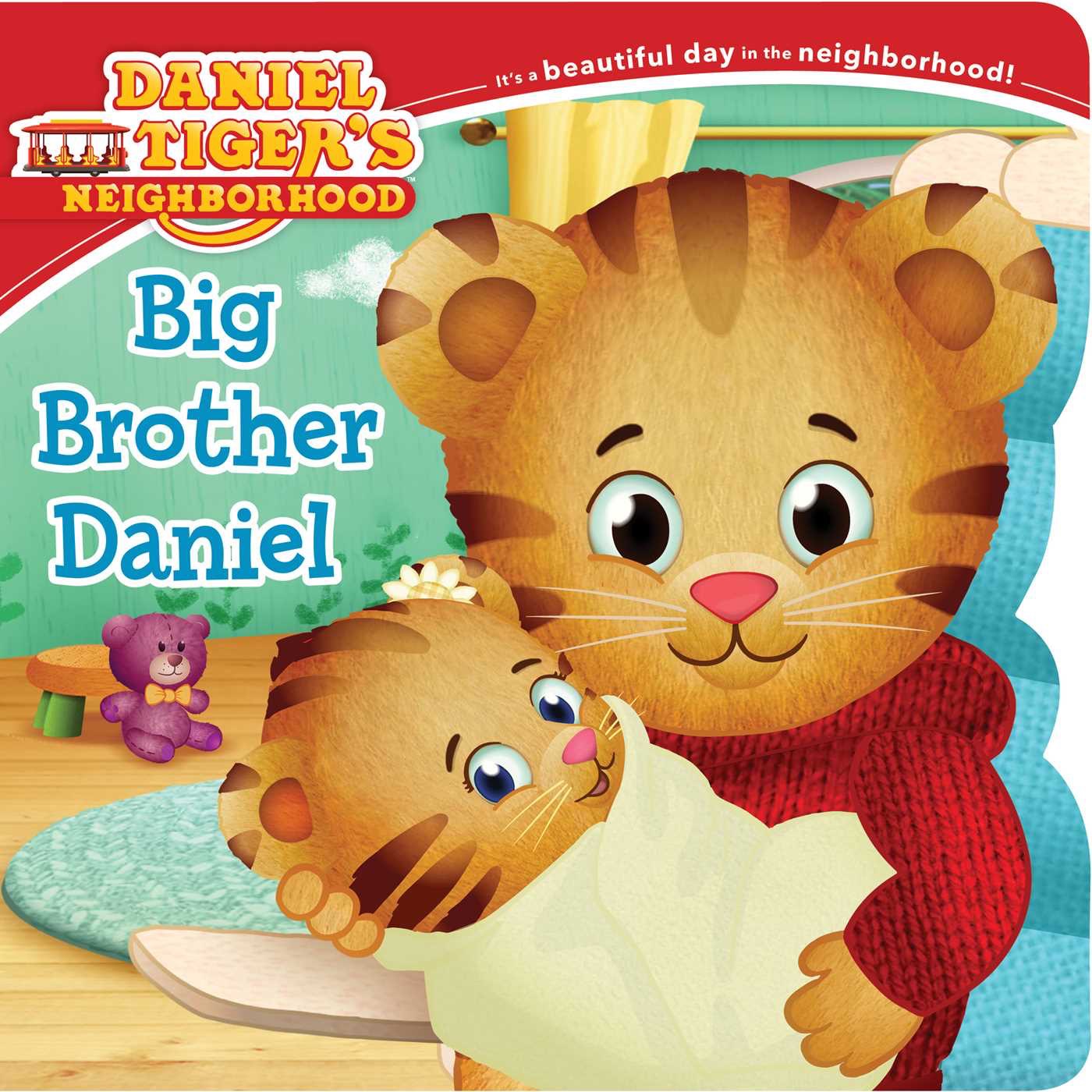 This story, based on the popular TV show Daniel Tiger's Neighborhood, shares how preschoolers can help parents with young babies, emphasizing the importance of teamwork and communication.
Addressing both big brother and big sister roles, this sweet board book celebrates the special ways in which siblings bond, make memories, and grow together. It highlights the various activities and talents that brothers can share with their new siblings.
Elementary Level
For older kids, more in-depth stories and relatable characters can help them better understand and connect with their new role as big brothers.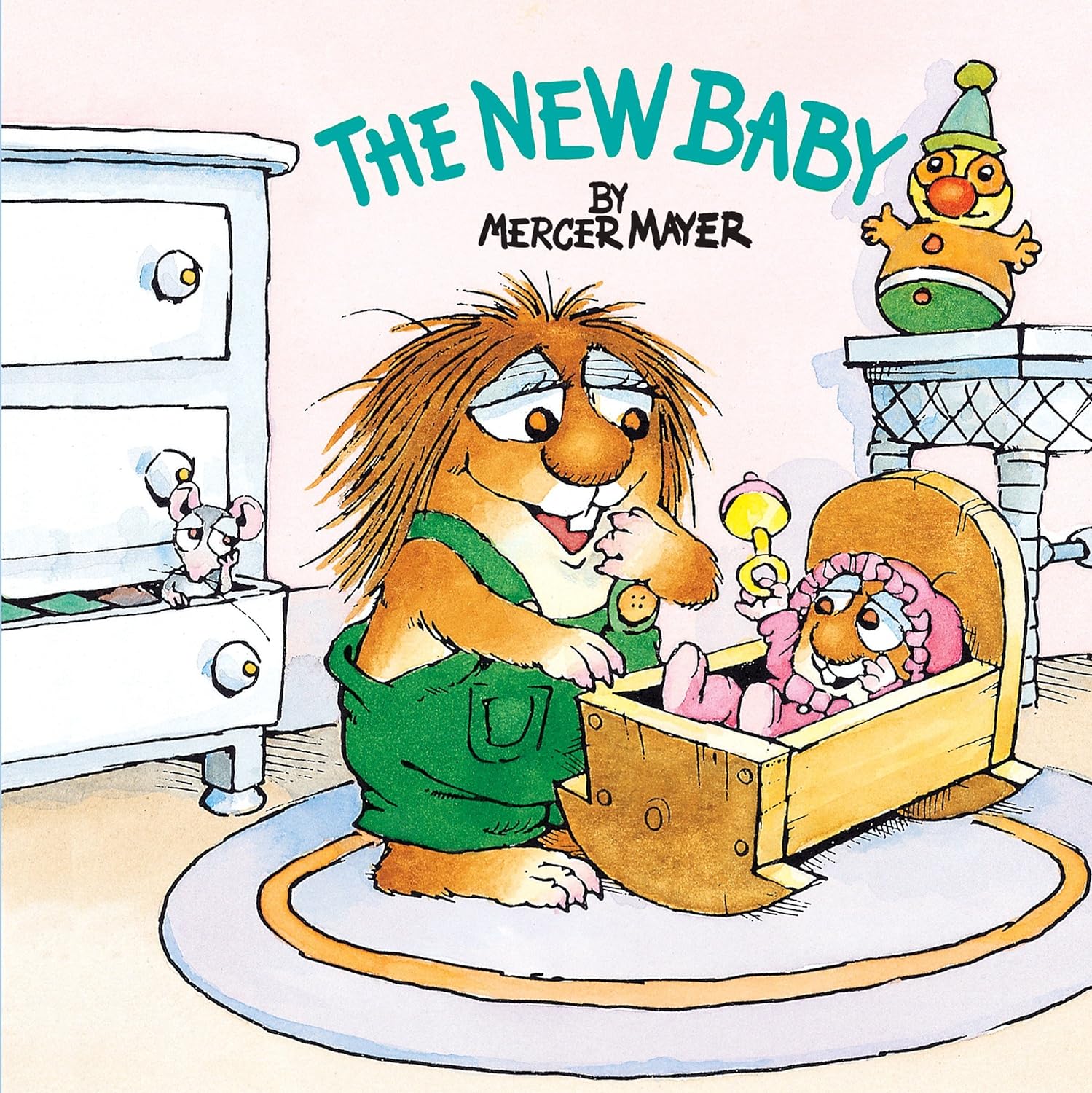 In this timeless classic, Little Critter prepares for the arrival of a new baby in his family, sharing his mixed emotions and experiences. The engaging illustrations and straightforward text help elementary-age kids relate to the situations and emotions depicted.
"Magic Tree House: A Big Day for Baseball" by Mary Pope Osborne and AG Ford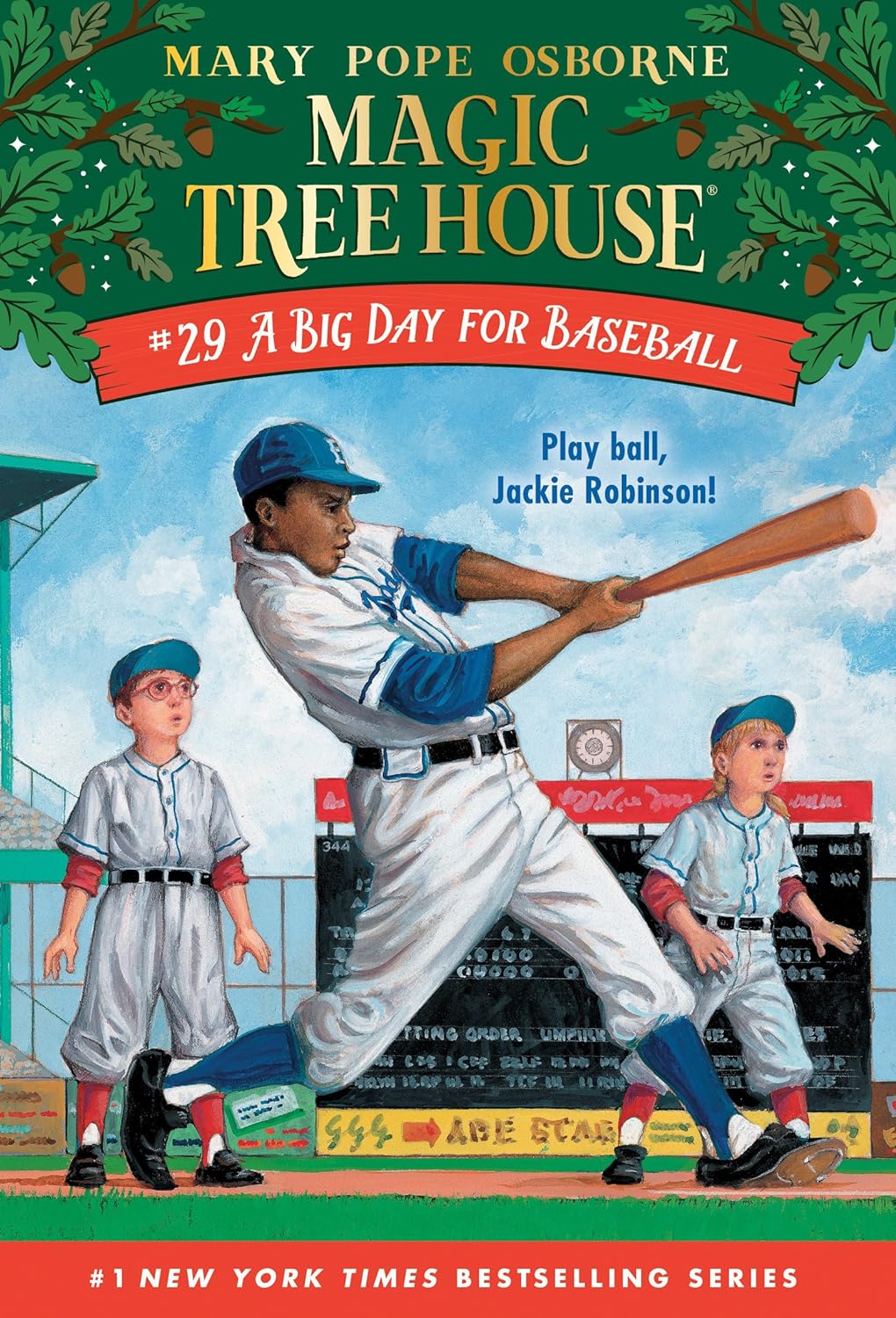 While not directly addressing the big brother role, this book in the popular Magic Tree House series features sibling characters Jack and Annie, who model a positive sibling relationship and teamwork.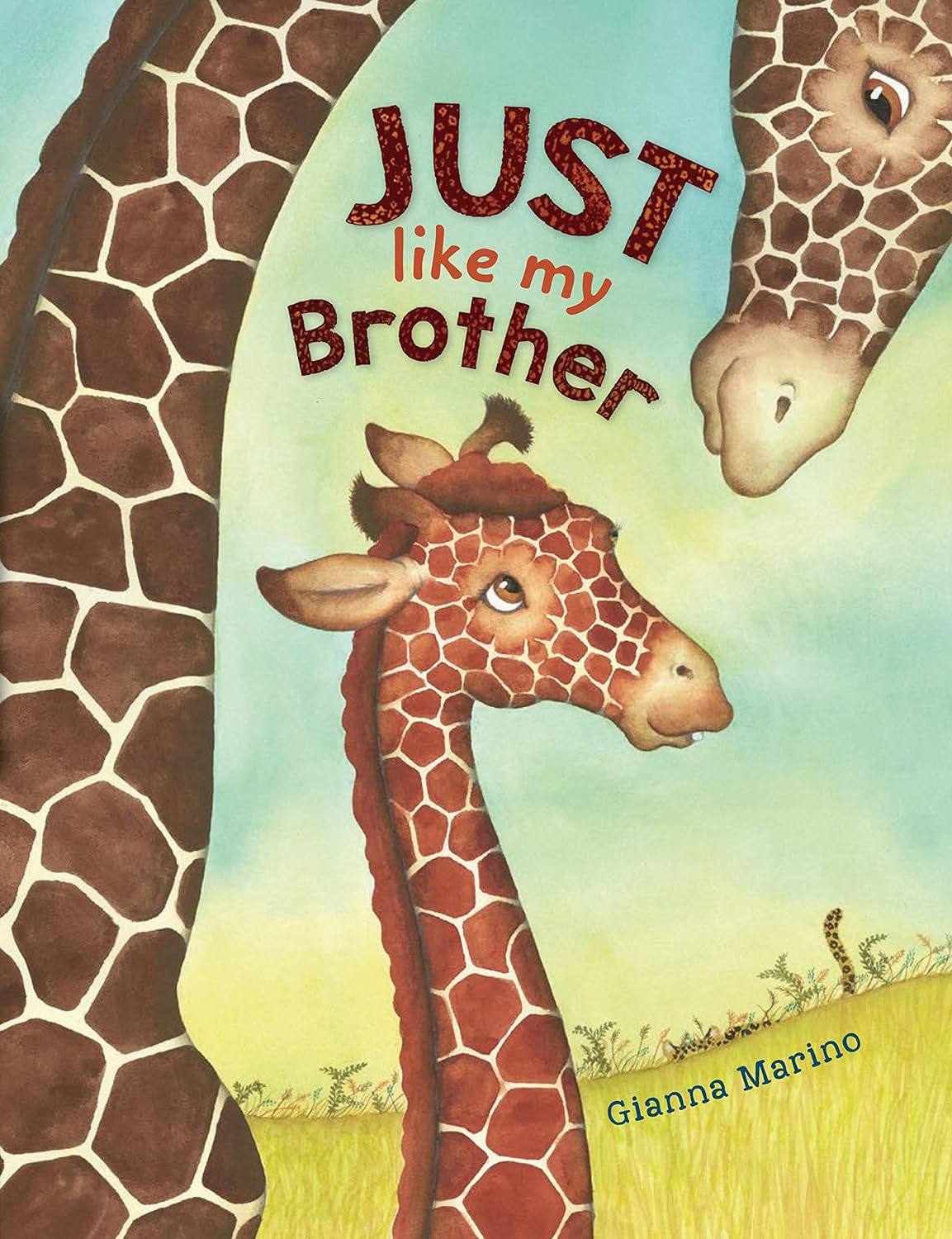 Although told from a little sister's perspective, this picture book can inspire older brothers by showing the love and admiration siblings share. It encourages big brothers to protect and support their new sibling as they grow up together.
Remember, the goal is to find books that resonate with the child and provide a positive and informative experience. Promoting these books as an enjoyable and shared activity helps create a safe space for discussing the child's feelings, concerns, and expectations as a new big brother.
Balancing the Family Dynamics
Introducing a new sibling to the family can bring about various emotions and challenges. It's essential to maintain a balance in family dynamics to ensure a healthy environment for all involved. From the perspective of the big brother, these dynamics include adjusting to the new baby, adapting to their role as the older sibling, and incorporating the shifting roles of the mother and father.
When a family welcomes a new baby, it's common for the older sibling to experience mixed emotions. They may feel excited about having a younger sibling but also apprehensive about sharing their parents' attention. One way to help alleviate these feelings is for parents to involve the older sibling in age-appropriate activities with the new baby, such as reading books, playing games, or helping with diaper changes. This creates a bond between the siblings while also reaffirming the older child's importance within the family.
For the big brother, taking on the role of a responsible and caring older sibling is critical. They can be encouraged to be role models for their new sibling and offer guidance and support when needed. This may include comforting them when they cry, helping them learn to walk, or simply being by their side as they grow up. Fostering a positive relationship between the two siblings from the beginning can set the stage for a lifetime of love and companionship.
At the same time, mother and father must also recognize the changes in their own roles as they welcome a new child into the family. With an additional member, parents may find themselves juggling schedules, responsibilities, and attention between their children. It's crucial for parents to maintain open communication and support not only with the new baby but with the older sibling as well. By addressing the big brother's concerns, offering reassurance, and showing gratitude for their efforts, parents can help maintain harmony in the family dynamic.
In conclusion, incorporating a new sibling is an exciting and challenging time for every family, and balancing the family dynamics is essential for growth and happiness. Through teamwork and communication, the big brother can forge a strong bond with their new sibling, ensuring a healthy and loving relationship between all family members.
Books Addressing Anxiety and Emotions
Helping children adjust to their new roles as big brothers or sisters can be both exciting and challenging. One effective way to prepare them for this change is through books that address anxiety and emotions. These books provide a way for kids to cope with their feelings and offer guidance on how to navigate their relationships with their new siblings.
One book that focuses on anxiety and love is "The Anxiety & Phobia Workbook." This resource helps children understand their fears and offers techniques to manage them. It can be a valuable tool for kids who are nervous about becoming big brothers or sisters.
In addition to anxiety, it's important to address emotions related to an expanding family. A great choice for this topic is "Calm Down Time" by Elizabeth Verdick. This book teaches children how to calm themselves down after experiencing big emotions, a skill that will be useful when adjusting to a new baby in the family.
For those seeking a book specifically tailored to big brothers, Big Brother Books and Big Sister Books for Toddlers offers a variety of options. These books touch on topics like love, new siblings, and adjusting to life with a little brother or sister.
Another excellent resource that teaches children about their emotions and offers guidance on dealing with them is 12 Books about BIG Feelings for Kids and Tweens. This collection covers a wide range of emotions and situations that kids may experience when they become big brothers or sisters.
In conclusion, books that address anxiety, love, and emotions can provide valuable guidance and support for children adjusting to their new roles as big brothers or sisters. By reading and discussing these books together, parents can help their children develop the skills and understanding they need to navigate life with a new sibling.
Children's Perspectives in Big Brother Books
From the View of a Toddler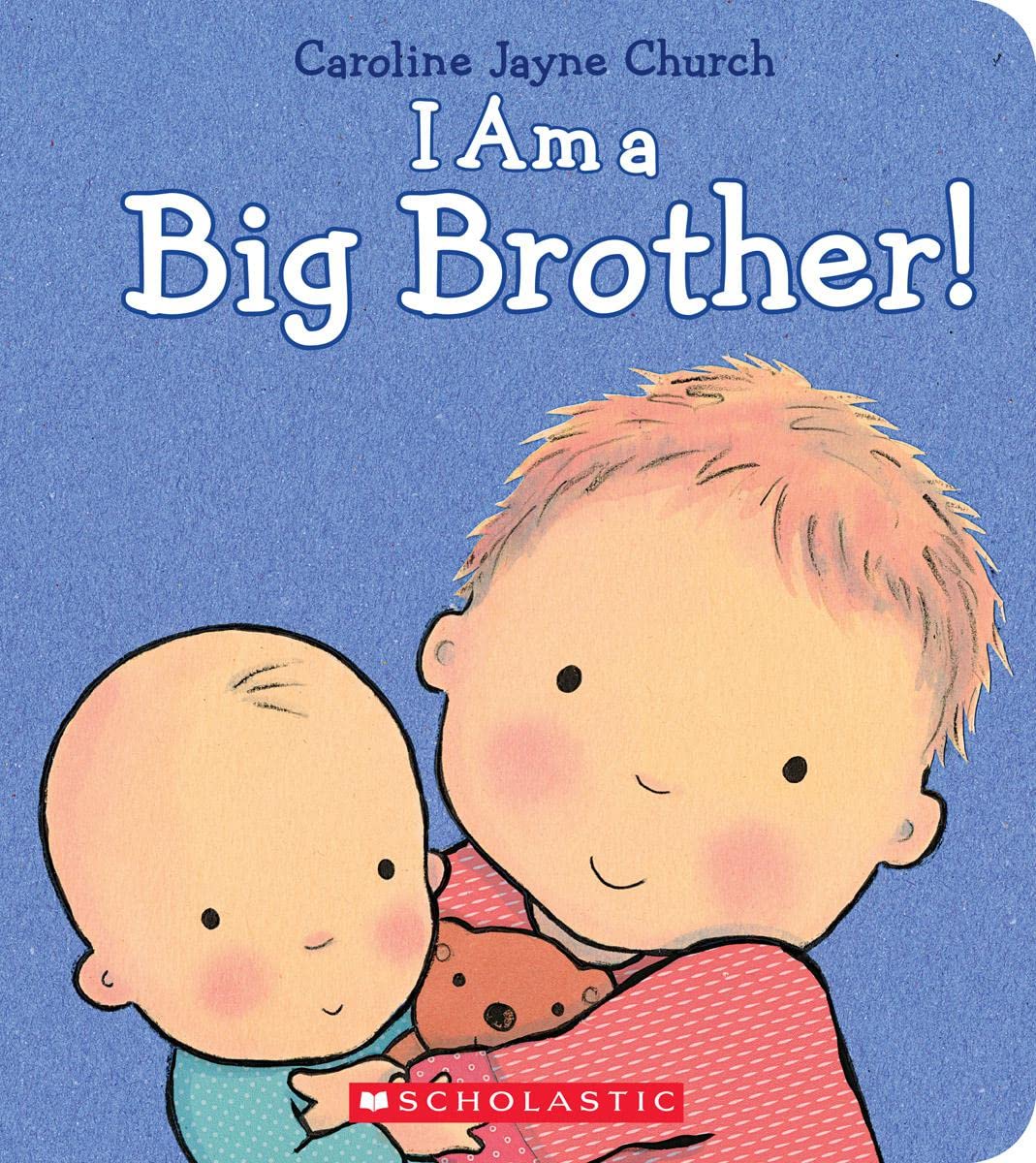 In books written from the perspective of a toddler, the focus is often on the excitement and anticipation of becoming a big brother or big sister. These stories can help young children understand the changes that are taking place within their family and adapt to their new role. One popular example is "I Am a Big Brother" by Caroline Jayne Church, which covers the basics of becoming a big brother. In this book, the toddler character learns about the responsibilities and joys that come with having a younger sibling.
Books for toddlers often use simple language and engaging illustrations to convey key messages. These stories can help young children become more comfortable with the idea of a new sibling and promote a loving relationship between them.
From the View of an Older Child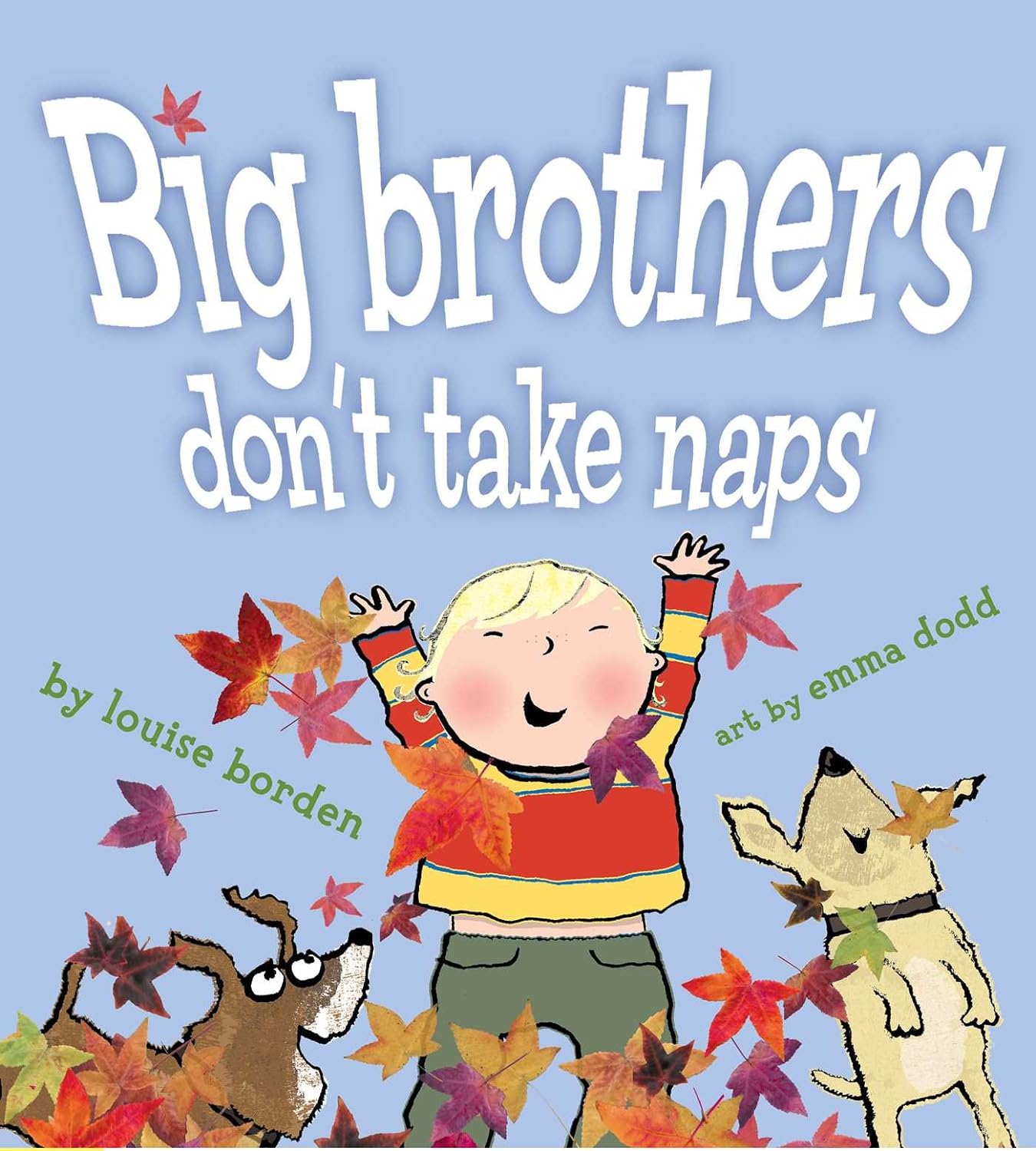 As children grow older, their understanding of the complexities within their family dynamic also matures. Thus, big brother books aimed at older children often touch upon deeper emotions and challenges that come with the arrival of a younger sibling.
Stories for older siblings exploring the intricacies of their role typically delve into topics such as jealousy, responsibility, and the importance of patience. An excellent example is "Big Brothers Don't Take Naps" by Louise Borden and Emma Dodd, which is told from the perspective of a little brother adoring his older sibling. In this book, the big brother character showcases essential qualities such as understanding, helpfulness, and resilience in dealing with a new family dynamic.
These books can provide older siblings with valuable insights on handling the challenges of having a younger sibling, while also honing their sense of responsibility and empathy.
Books with Humor and Charm
Humor and charm play an essential role in engaging young readers, especially for those adjusting to the role of being a big brother. Several books featuring these elements help older siblings accept and embrace their new responsibility in an enjoyable and entertaining way.
Little Critter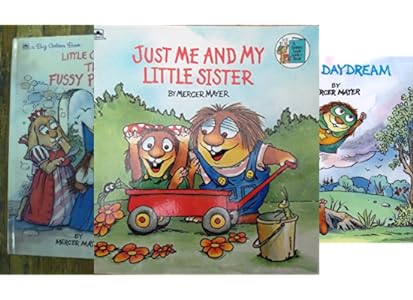 One such example is Mercer Mayer's "Little Critter" series, which stars a furry toddler discovering various aspects of life, including welcoming a new baby sibling. The series focuses on love and family dynamics, helping little ones understand their roles as big brothers in a light-hearted manner.
Big Brothers Are the Best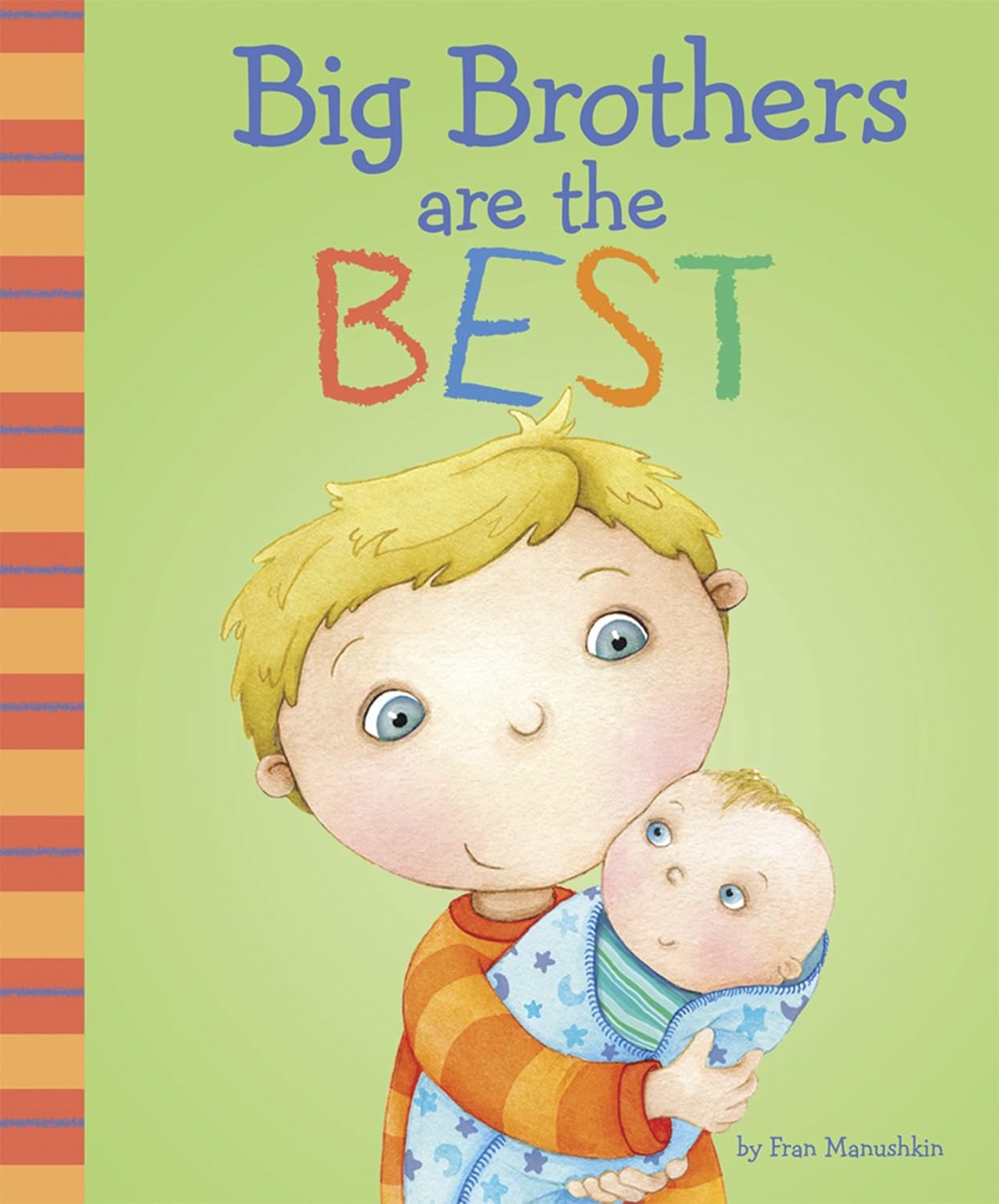 Another delightful read is "Big Brothers Are the Best" by Fran Manushkin. This book follows a young boy who is excited about being a big brother, highlighting the bond between siblings and the important tasks big brothers can do to help their younger siblings. The catchy rhyme scheme and colorful illustrations add extra charm to the narrative.
Arthur and the Baby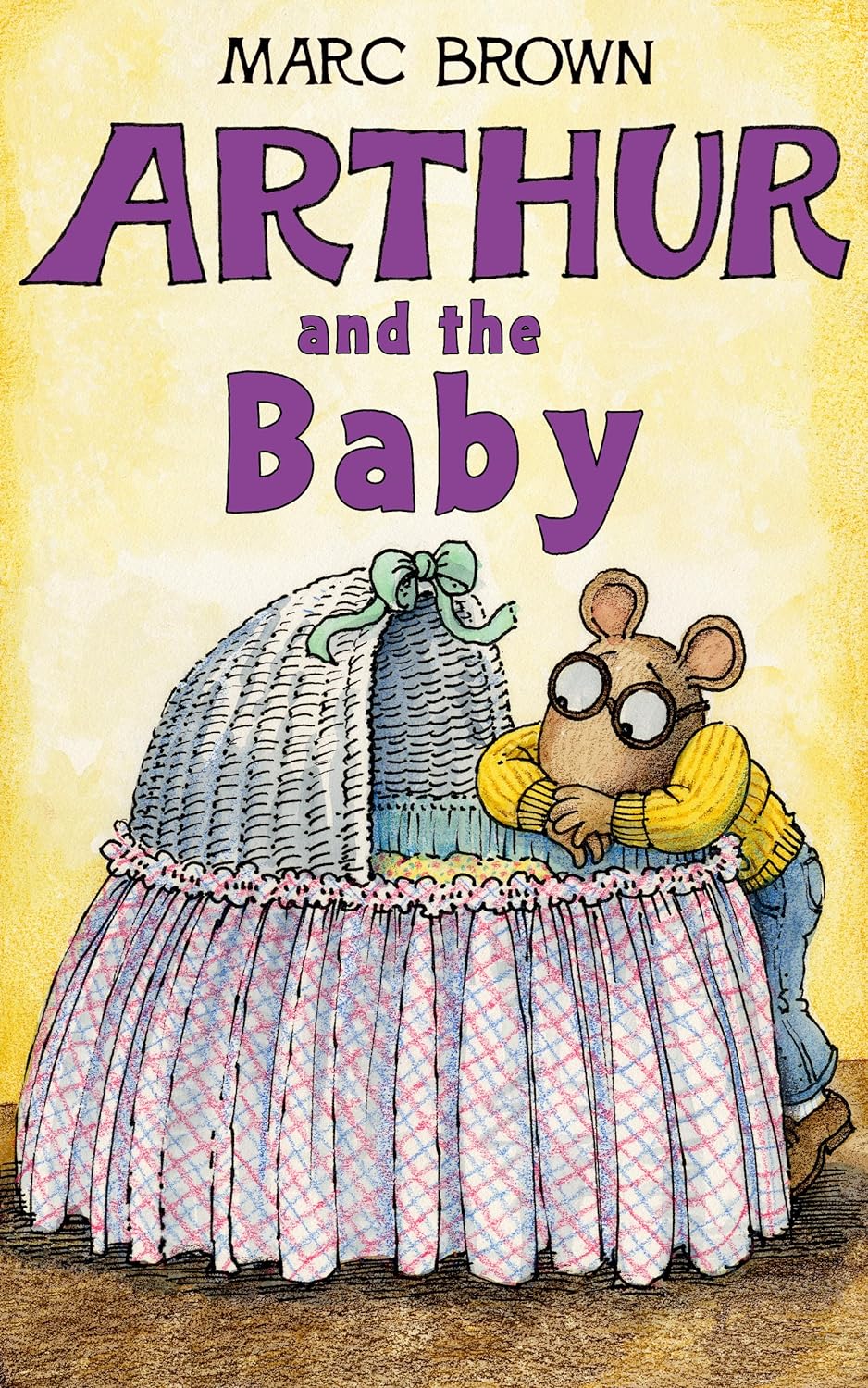 Marc Brown, the creator of the beloved Arthur series, also contributes to this genre. "Arthur and the Baby" explores the trials and tribulations of being an older sibling with warmth and humor. As Arthur learns to care for his little sister, readers see the joy and challenges that come with being a big brother.
Overall, these books with humor and charm capture the essence of love, family, and the responsibilities of older siblings in an accessible and engaging way for toddlers. The combination of humorous situations and endearing characters resonates with children, helping them embrace their new roles with confidence and enthusiasm.
Inclusivity in Big Brother Books
In recent years, there has been a growing emphasis on inclusivity and diversity in literature. This holds true for big brother books as well, which are aimed at helping young boys adjust to their new roles as older siblings. These books often feature stories not only about big brothers and little brothers but also about big sisters and blended families, ensuring that children of various backgrounds can relate to the stories' narratives.
One example of a book that promotes inclusivity is "Big Brother Daniel" by Angela C. Santomero. This book, which is part of the Daniel Tiger's series, follows the protagonist as he helps his parents care for a new baby, showcasing his adaptability as an older sibling. The book features a family with both genders equally represented, allowing children to better understand the dynamics of a mixed-gender family.
Similarly, books like "What Brothers Do Best" by Laura Numeroff and Lynn Munsinger celebrate the unique bond between siblings, regardless of gender. This children's book shows brothers engaging in various activities such as climbing trees, pushing swings, and making music together, highlighting their mutual love and support.
When it comes to addressing the topic of family structures, some big brother books use real-life examples to showcase different types of families. In "The New Baby at Your House" by Joanna Cole, photographs of actual children, newborns, and parents capture the ups and downs of being an older sibling, helping children embrace their new roles.
Beyond the stories themselves, promoting inclusivity in big brother books extends to offering them in a variety of formats and targeted age groups. From board books to picture books, and even chapter books, there is a wealth of literature available for children as young as toddlers up to those in their early school years. This ensures that regardless of age or reading level, all children can find material that resonates with them as they embark on a journey of becoming big brothers or sisters.
Technology and Big Brother Books
The advent of technology has greatly impacted the world of literature, with nonfiction books about big brothers and family dynamics being no exception. As families seek to navigate the unique challenges of introducing a new sibling, many turn to books for guidance and reassurance. In recent years, a variety of big brother books have been made available in digital format, making it convenient for parents and older siblings to access and read.
E-books on platforms like Amazon offer a wide selection of titles aiming to help children prepare for the responsibilities and joys of being a big brother or sister. These books often blend heartwarming stories with practical advice in a way that resonates with both kids and adults. With technology, families can now read these books together on devices like tablets, e-readers, or even smartphones, strengthening family bonds and providing a shared learning experience.
Interactive elements, such as embedded audio and video, enable children to be more engaged in the learning process. These multimedia features can help reinforce lessons about empathy, responsibility, and the importance of being a supportive big brother. Additionally, some books incorporate quizzes and games to facilitate knowledge retention and inspire further discussions about family dynamics.
Parents, too, benefit from the technological advancements in big brother books. Online communities and parenting forums provide a space to discuss experiences, seek advice, and share recommendations for useful books and resources. These collaborative platforms allow families to connect with others who have gone through similar experiences and help to build a supportive network. Furthermore, technology enables access to professional reviews and insights, aiding parents in selecting the most relevant and impactful book for their family.
In summary, technology has undoubtedly expanded the ways in which families can access and engage with big brother books. By integrating modern advancements into both their content and format, these nonfiction resources continue to provide practical guidance and support for big brothers and their families in an ever-evolving digital world.
Wrap-Up and Guidance for The Future
The role of a big brother in a family is significant, as they often help shape the experiences of their younger siblings. Books about big brothers can be an excellent resource for families looking to guide these older siblings in their new role, offering valuable lessons and tools to navigate this journey with confidence and understanding.
For toddlers who are becoming big brothers, it is essential to provide stories that demonstrate the importance of love and support within the family unit. Books that showcase the bond between an older sibling and their new baby can inspire compassion, empathy, and helpfulness among little ones adjusting to their new position in the family.
As older siblings grow alongside their little brothers, it is crucial to continue nurturing their connection through books highlighting the unique dynamic and teamwork between siblings. Stories that encourage open communication and understanding can further strengthen the bond between big and little brothers, establishing a foundation of trust and emotional support.
Engaging in activities and conversations stemming from these books can also help big brothers develop essential skills as they navigate the challenges of shared experiences and responsibility. Encouraging older siblings to actively partake in their little brother's development not only fosters a loving relationship but also allows them to learn valuable life lessons for their future.
By using books about big brothers as guidance for the older sibling's journey, families can effectively facilitate growth and development, fostering a nurturing environment of love and support that benefits all members of the family.